Fourth-year seniors lead through experience
Correction: In the December issue of the Raven Report, it was stated uncorrectly that Sopie Walton was the first person in 35 years to go to states. She is in fact the first person ever from Sequoia to go to states.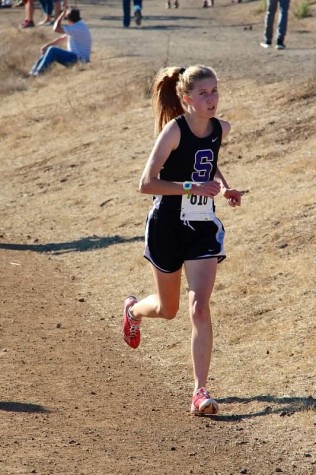 Sophie Walton
It's her freshman year and her first varsity Cross Country race. Officials yelling "take all your jewelry off". Tall, intimidating, fast looking girls, all around her getting their game face on. She is about 20 feet from the first girl on the first starting line. The gun goes off. Bam! Started out too fast. It's one of those races where the runners are seen by the spectators  throughout the entire race. After, she thought "it was not a good first varsity race." She cried for hours after thinking, "I'm not a good runner, they won't put me on again."
Walton ended up staying on the varsity team for the next years of her high school career, with the exception of her junior year when she was anemic and didn't run on the Cross Country team at all.
Adding to her previous athletic achievements, Walton was invited to state championships this year, the first person from Sequoia ever. She also holds the third fastest time for a Sequoia girl ever, the first fastest time in 35 years, at the Crystal Springs Cross Country course.
"I didn't think I was good enough but [the coach, Drew Hutchinson] was like 'no, one day you will be good enough,'" Walton said. "He was right, but at the time I was like 'I don't think I should be here.'"
Walton included that there is this certain amount of maturity with being on varsity.
"I thought that when I realized I had such a huge impact on the team-when I actually became on varsity cross country, I was able to deal with it better," Walton said. "I also feel that there was this certain level of maturity with being on varsity. You can't act like you did horrible because then those below you feel that they are even worse."
She learned when on varsity that the important part of the sport isn't being on varsity. "This may not work in other sports, but I found that it was important for me to learn that being varsity wasn't the important part of the sport," said Walton.
Walton wants to continue to run after she graduates because the team aspect is so amazing.
"I got introduced to all the seniors and they would see me in the halls and be like 'hi Sophie' and I would be like 'I'm so cool, the senior(s) like the freshman,'" said Walton. "I just [felt] so [much] more comfortable at Sequoia, and they helped me navigate freshman year. I want the same thing in college."
Her advice for aspiring athletes is, "it's sometimes better to be a big fish in a small pond for a little while," Walton said, "before you get moved up to varsity."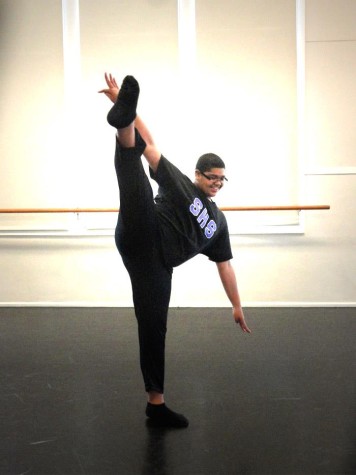 Myles Mitchell
Myles Mitchell had a feeling that he would make it on the advanced dance team, but that didn't mean that he wasn't nervous to dance on the team.
"Honestly I thought I was going to do horrible, I thought I was going to be put in the back for all dances. [But,] I was actually up front for like a few of them."
For Kaylee Mitchell, Myles' twin sister, Kaylee said he has become a role model. Since Myles is a male dancer, people criticize him so he has helped Kaylee learn not to take the hate.
Myles started dancing when he was six at Studio S Broadway. From there he moved to a Cupertino studio and now he is dancing at one in San Carlos along with the Sequoia advanced dance.
"[At first,] I was nervous. I didn't know what people would think of me because I was new and outgoing," Mitchell said. "[But now,] I have more confidence in myself. I seem to have more leadership this year."
His advanced dance coach, Taylor White, agrees with how he has changed.
"Over the years he has become stronger with his voice," she said. "He started small and exploded."
"If you need a choreographer Myles will do it. He can do many different genres not just one style [of dance]," said White. "He is well rounded."
Like Walton, Myles will continue to dance after he graduates.
Myles' advice for aspiring athletes it to, "try and never give up."