This year's Club Day had a substantial turnout of more than 70 clubs promoting their activities on Friday, Sept. 15. A large number of students were walking along the sidewalk hoping to look and sign up for interesting clubs. This annual event is set up through the hard work of the Associated Student Body and their teacher, Corey Uhalde. 
"I think everyone sees the fun on the day of, without always realizing that there's a tremendous amount of planning and foresight that has to go into it. So this ended up going about as smoothly as it could," Uhalde said. 
Suggestions from the Sequoia population to improve Club Day were added to this year's event, contributing to Uhalde's hope of achieving more each year. "Bringing out, you know, cornhole competition games or having different QR codes you can scan to bring into different interactive, electronic things. We're just looking for things that we can add to it that sort of make it even more of a carnival atmosphere," he said.
Emma Heist, the co-president of the Sequoia Feud Club, had many positive opinions about the way club day was this year and how it helped promote their club.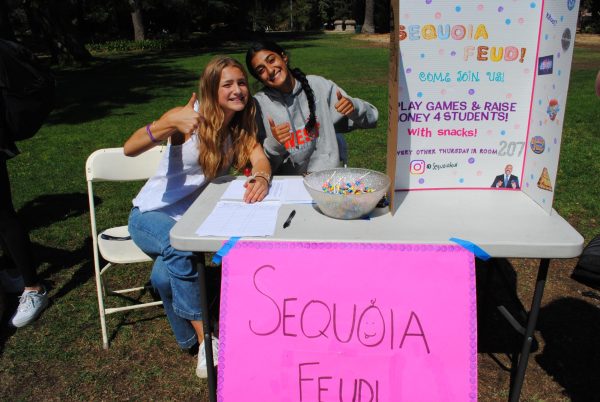 "It's awesome because before last year, we didn't. We weren't a part of club day and we were only able to get our friends to join. But this year we're able to open it up to more of the Sequoia community," Heist said. 
This year's Club Day was quite a success. Many clubs were able to promote and market themselves to the student body of Sequoia while having a great time.