Dogs on the quad: tail wags taim finals stress
On Wednesday, May 23, two dogs, Cooper and Slater, pranced onto Sequoia's practice field for Dogs on the Quad.
With finals coming up soon for Sequoia's students, there is an atmosphere of stress. Many might try deep breathing, meditation, talking it out, or some other form of stress relief, but Sequoia figured there's not a whole lot better than a couple of adorable dogs.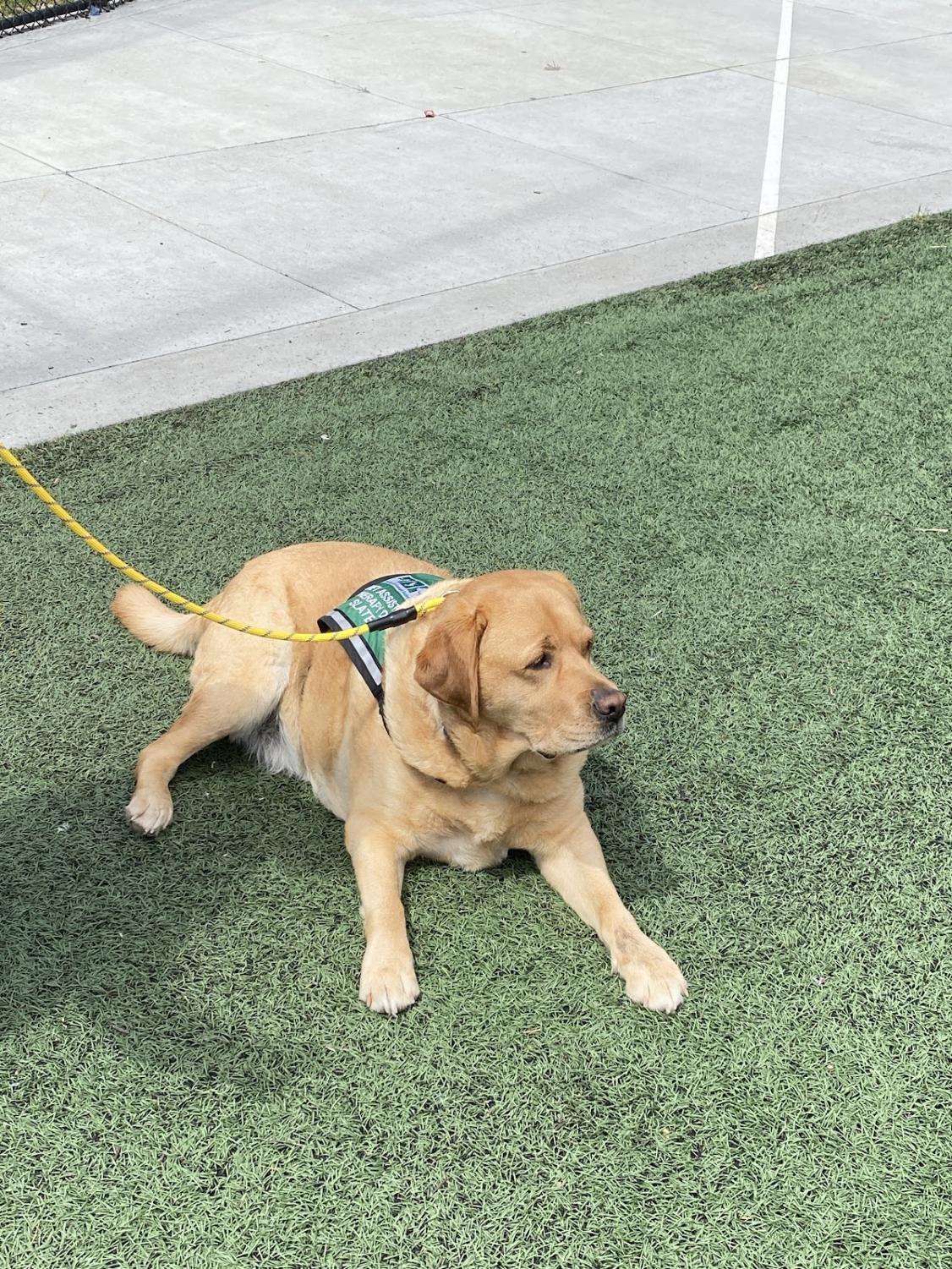 Current senior and soon-to-be graduate Becca Rosenberg helped plan the event. Rosenberg said she was inspired by Carlmont, as they've done a similar activity themselves
"So we actually started forming a relationship with the Carlmont ASB a little earlier in the year. We reached out to them saying we really liked what you've done with dogs in the quad, and we would love to bring it to our school. And they put us in contact with [the leader of the program]," Rosenberg said.
The dogs and their handlers were also important to the day's success. 
"[Cooper] is a terrier mix, and he was rescued from the streets of Juarez Mexico, back in 2016. Then he was brought to a shelter here in Redwood City [called] Pets in Need, and that's where we adopted him from." Cooper's handler, Judy, said, "We've had him for about seven years."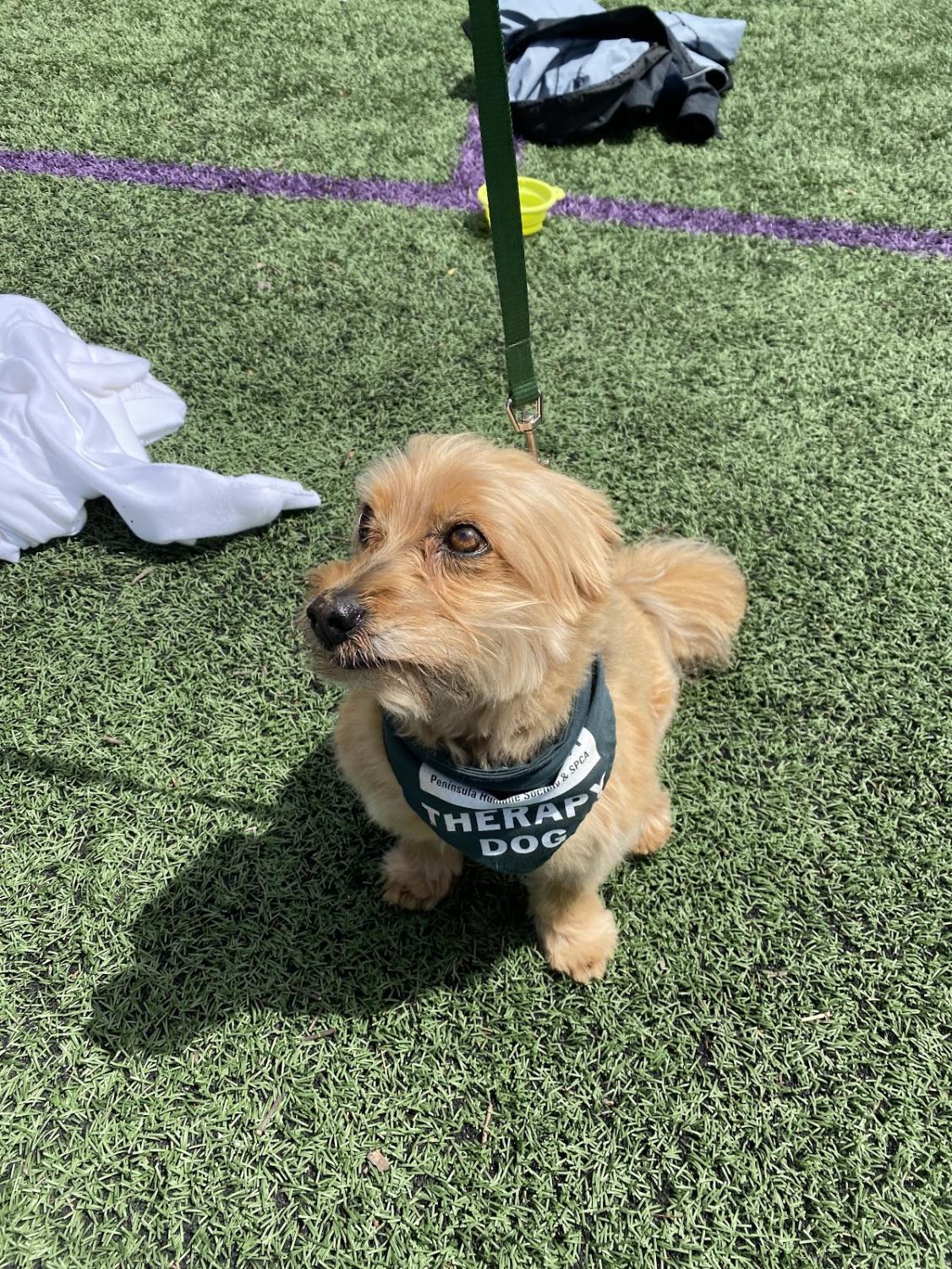 Maggie, Slater's handler, described his journey as well.
"Slater is a yellow Labrador Retriever, an English Lab. He's six years old. He's been doing therapy for about four years, and he loves kids. He also loves to eat," Maggie said.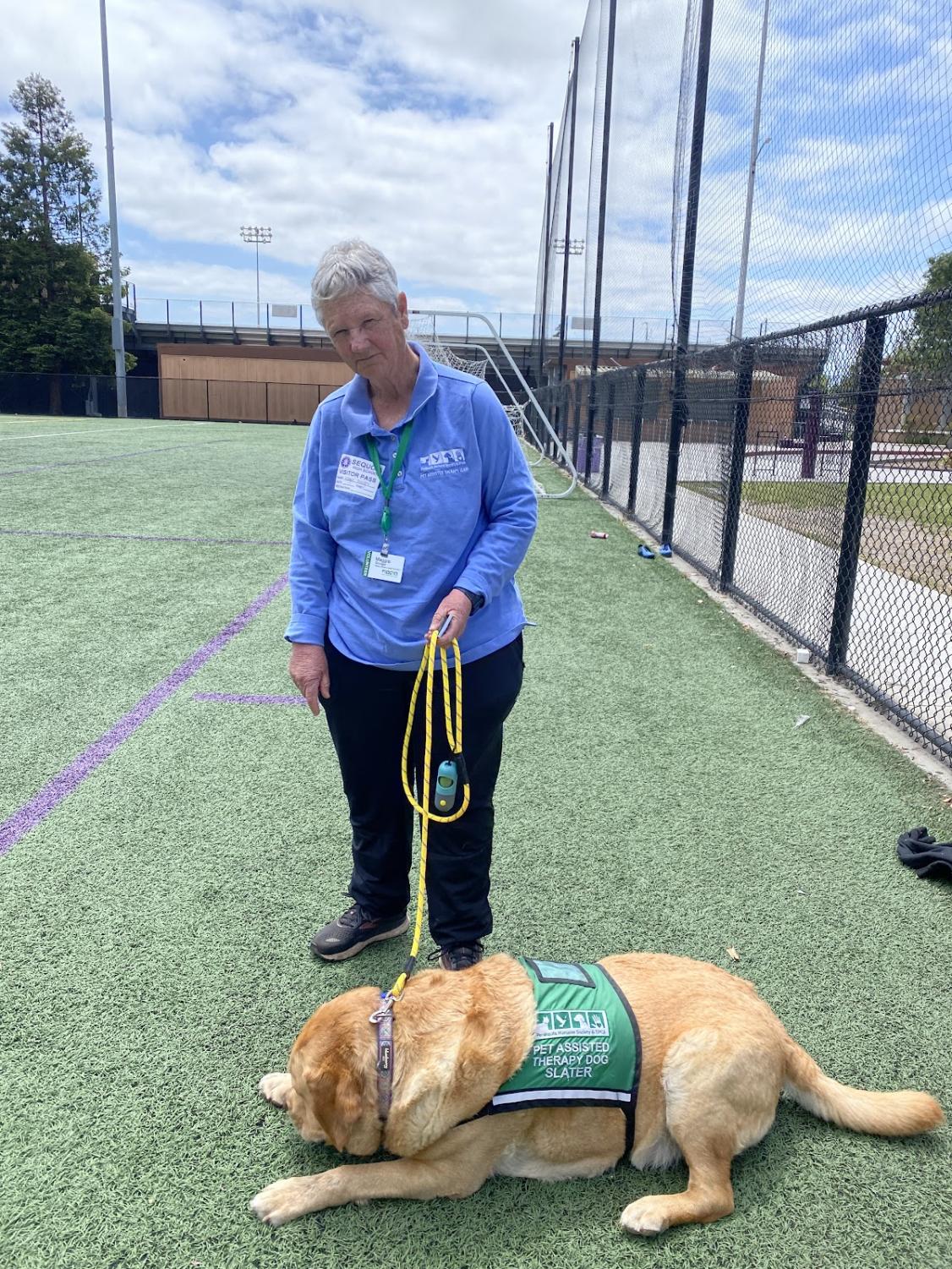 While these may seem like normal dogs, they've gone through weeks of training to learn to stay calm. 
"They have to take a six-week class called Canine Good Citizen, which teaches them certain behaviors, and any dog can take that class," Judy said. 
Maggie agreed and added to this testament. 
"Then [the dogs] have to pass the canine good citizenship test, which is a variety of things, including being able to stand quietly while things are going on around them or other dogs coming by. Also being left alone with somebody else while [the owner] walks out. And then he has to be temperament tested with lots of loud noises, canes, walkers, and stuff like that so that he doesn't get freaked out," Maggie said. 
The dogs stayed the whole lunch period as small groups of students were allowed in to see them. Lots of faces were covered in smiles, and a couple of tails were wagging.