2023's Commitment day celebrates senior futures
On May 5, Sequoia's seniors gathered on the front lawn to celebrate their next steps in life. Students had an opportunity to see where their peers were headed after high school and used chalk to decorate the pavement with their future plans and colleges. 
Mr. Uhalde, the ASB advisor and coordinator of Commitment Day, created a fun environment for soon-to-be graduates to converse.
"Commitment day is for students to have a day of celebration to recognize their hard work," Uhalde said, "[And to] recognize this is the threshold for what comes next, whether that's college or employment or armed services." 
You could feel the excitement as students chattered with each other, eating cake, taking pictures and more. Many students adorned bright smiles as they looked forward to what's to come. 
Many seniors had been looking forward to Commitment Day for a while, including senior Vir Shah. "Commitment Day's probably my favorite day of the year," Shah said. 
Lily Hughes Is on her way to study psychology at the University of Southern California and noted she enjoyed the day. "I'm drawing with the chalk, I got a piece of cake, I'm taking lots of pictures, [it's] lots of fun," Hughes said.  
When asked what her favorite part was, she said it was spending time with her grade. "Probably everyone coming together, the community is all seniors, and we don't really see each other a lot," Hughes said."It's really nice seeing everyone go to different schools, and everyone's going on to the next steps of their lives, and we're all doing it together."
Senior Jessica Wagner intends to go to Stanford to study bioengineering. She said her favorite part was also celebrating with her peers. "Seeing all my friends [draw their schools with chalk] and be happy about it," Wagner said.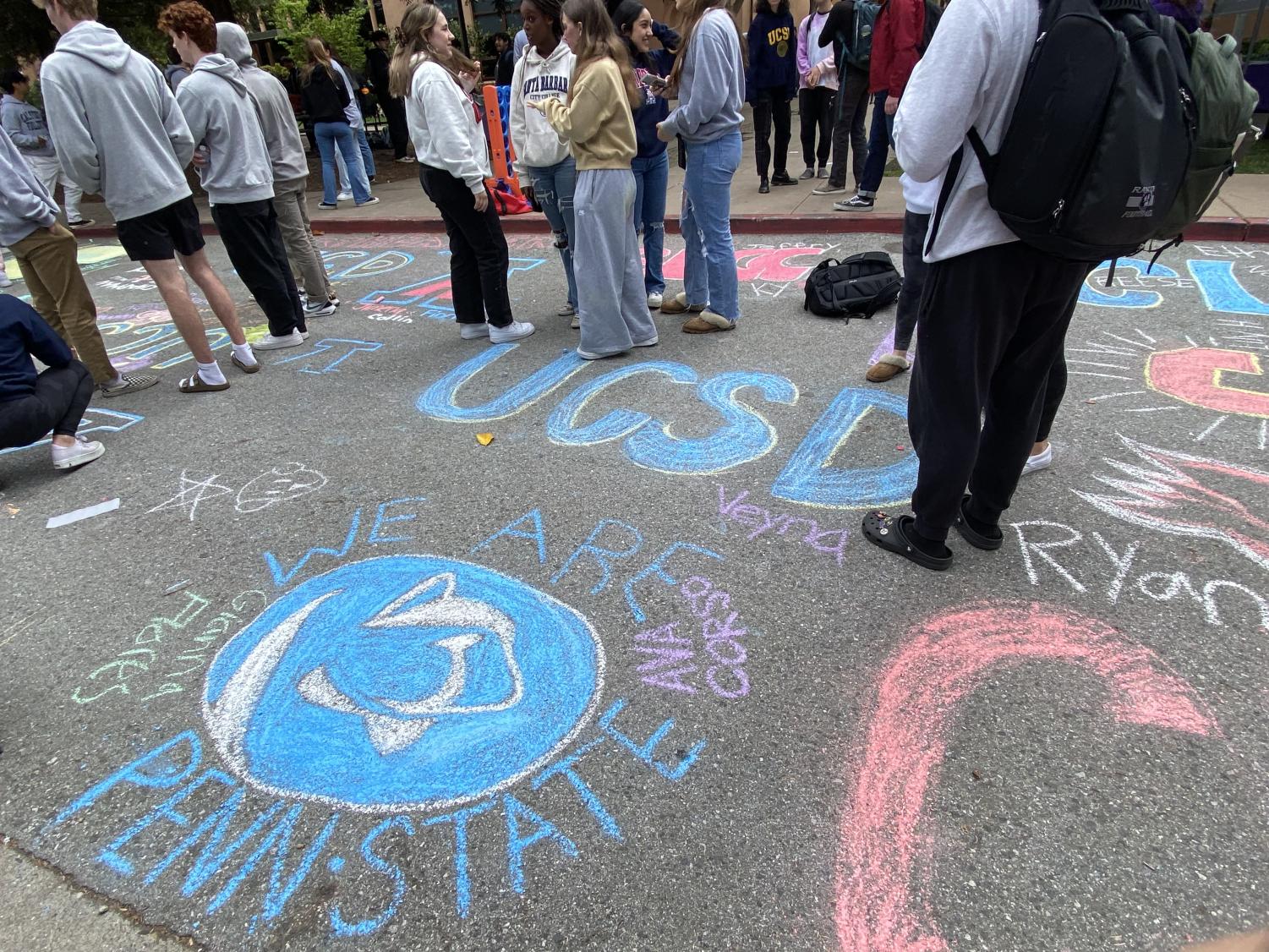 Overall, Commitment Day celebrated the effort seniors have put into their high school careers and the future they've built for themselves. 
"It's been a year of stress trying to get into these places and putting in all of the work," Wagner said. "It's fun to see everyone just having fun and enjoying it now."