Runners on track and field set record-breaking pace for CCS
 On Saturday, May 6, Sequoia Track and Field athletes participated in the Peninsula Athletic League (PAL) Finals hosted at Sequoia high school. This meet was highlighted by performances from athletes such as senior Dru Hansen, placing 3rd in the 100-meter dash in 11.35 seconds, and Leimana Makasini coming in 5th place in 11.45 seconds.
A slight headwind on the homestretch made achieving personal best times rare for sprinters on the day. More favorable conditions at CCS could see either athlete challenge the school record set at 10.98 seconds.
The race also saw personal records from many Sequoia athletes, with Jianna Pollack running 13:52 in the 3200 and Justine Lerparmenteir finishing in 5:42 in the 1600.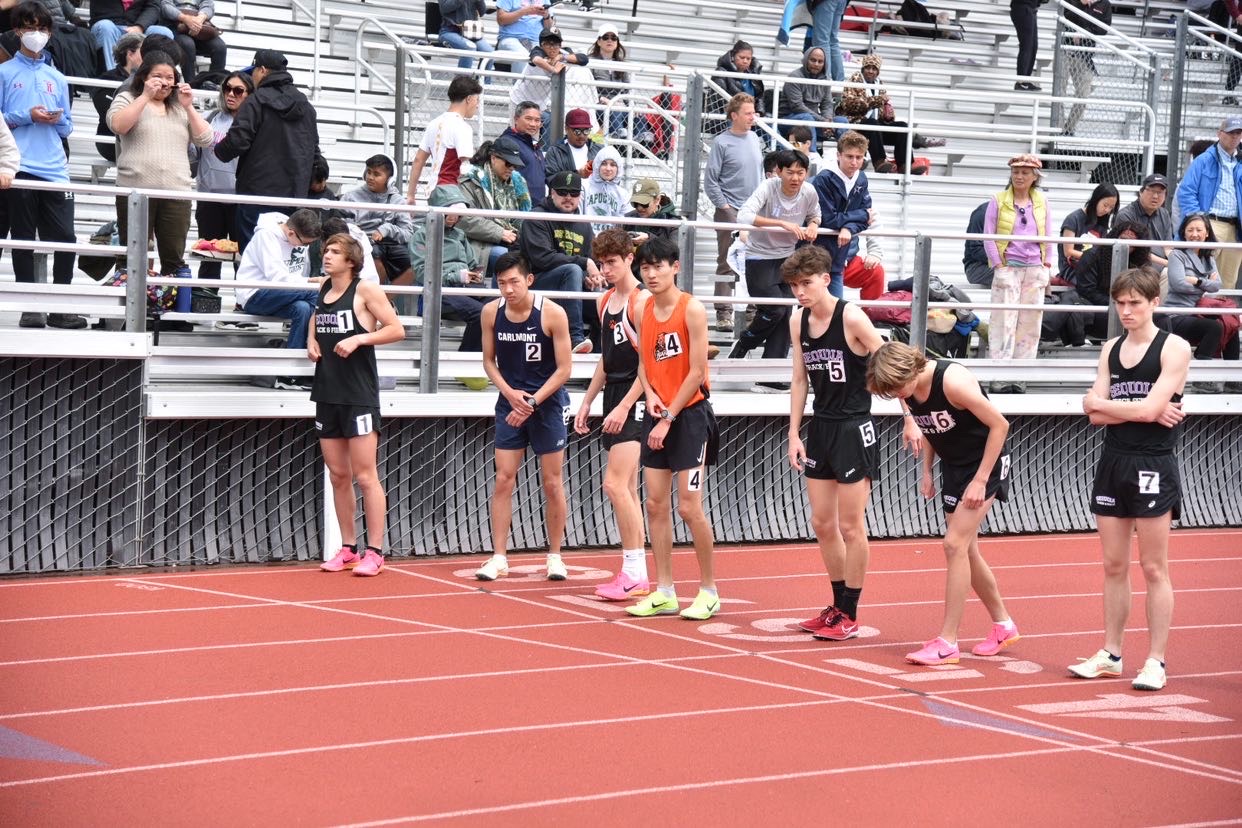 In the boy's 1600, two Sequoia athletes dropped under the previous school record of 4:27, with senior Ethan Bae winning the race with a time of 4:25, followed by teammate junior Rowan Henige, who finished in 2nd in 4:26. 
The two Sequoia athletes pulled away from the rest of the field with 200 meters to go in the race. At this point, the race would be decided by whoever had more at the end. Bae was able to put in a surge with 50 meters to go and hold off Henige to secure the PAL championship.
"It feels great," Bae said after breaking the record, "Ever since freshman year, it's been a goal of mine."
Henige soon followed up his 1600-meter performance by finishing second in the 800-meter dash with a personal record of 2:01. 
"The key was just consistent hard training," Henige said. "Transition from that to good races was simple."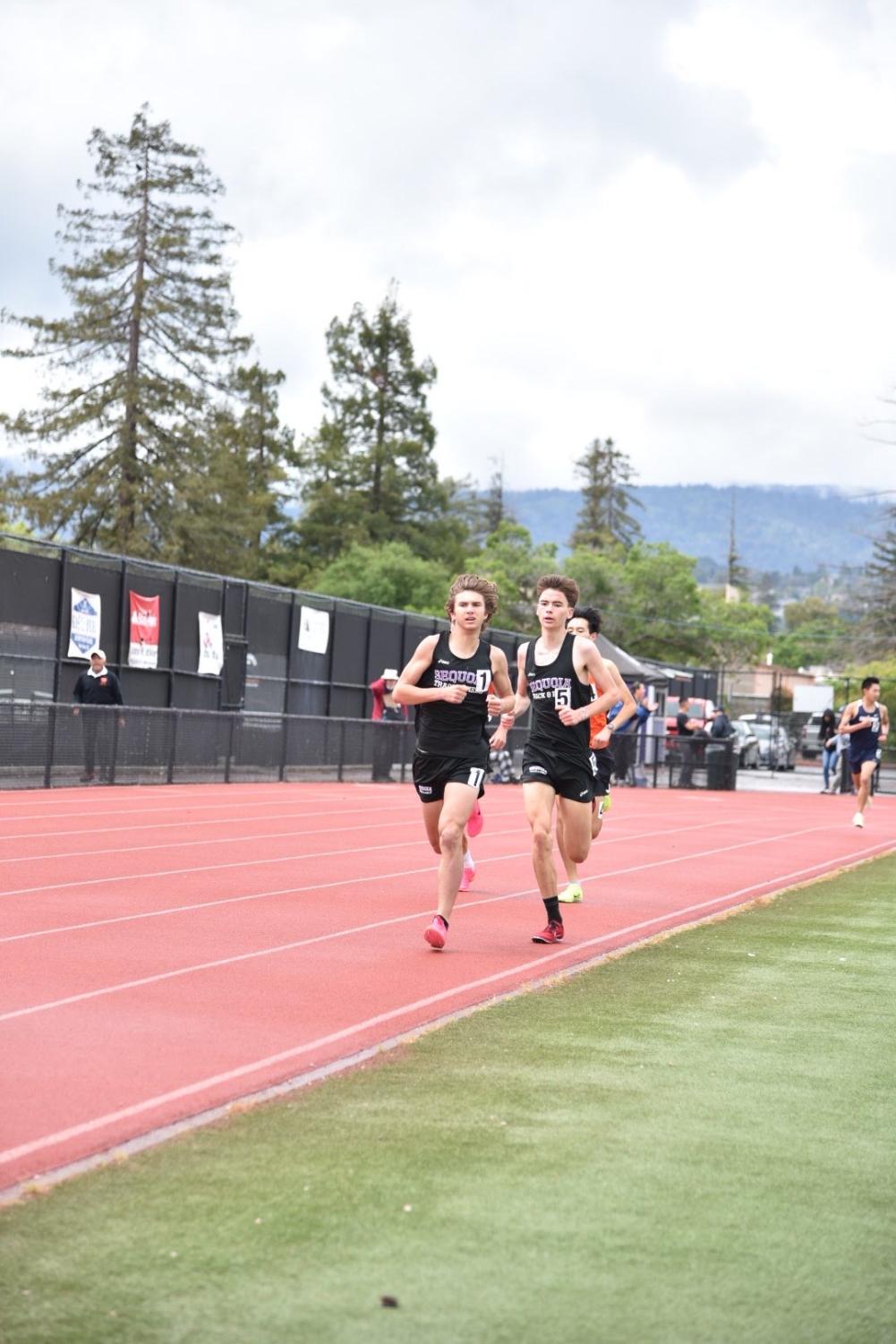 The Sequoia boy's 4×100 relay team qualified for CCS by finishing 4th. The school record-holding team of Alex Pigot, Dru Hansen, Ben Tetlebaum, and Leimana Makasini looks to lower their time at CCS prelims next Saturday. 
Along with the relay team, all Sequoia runners who finished top five in their event will get the opportunity to race at the CCS prelims next Saturday in Gilroy. 
"[I'm looking to] go into CCS, have fun, and see what I can do," Bae said.
Henige shared a similar message, "We both hit our goals for the season of getting that record," Henige said. "Now we're running because we enjoy the sport … It's exciting to see how far we can push ourselves, and great things can happen at CCS."