New Indian Restaurant in Redwood City – Aroma House!
The San Francisco Bay Area is known for its ethnic and culinary diversity. Food from all corners of the world can be found close by in many different parts of the Bay Area. And recently, in late July 2022, a new restaurant opened. It goes by the name "Aroma House", and it specializes in Indian and Nepalese cuisine.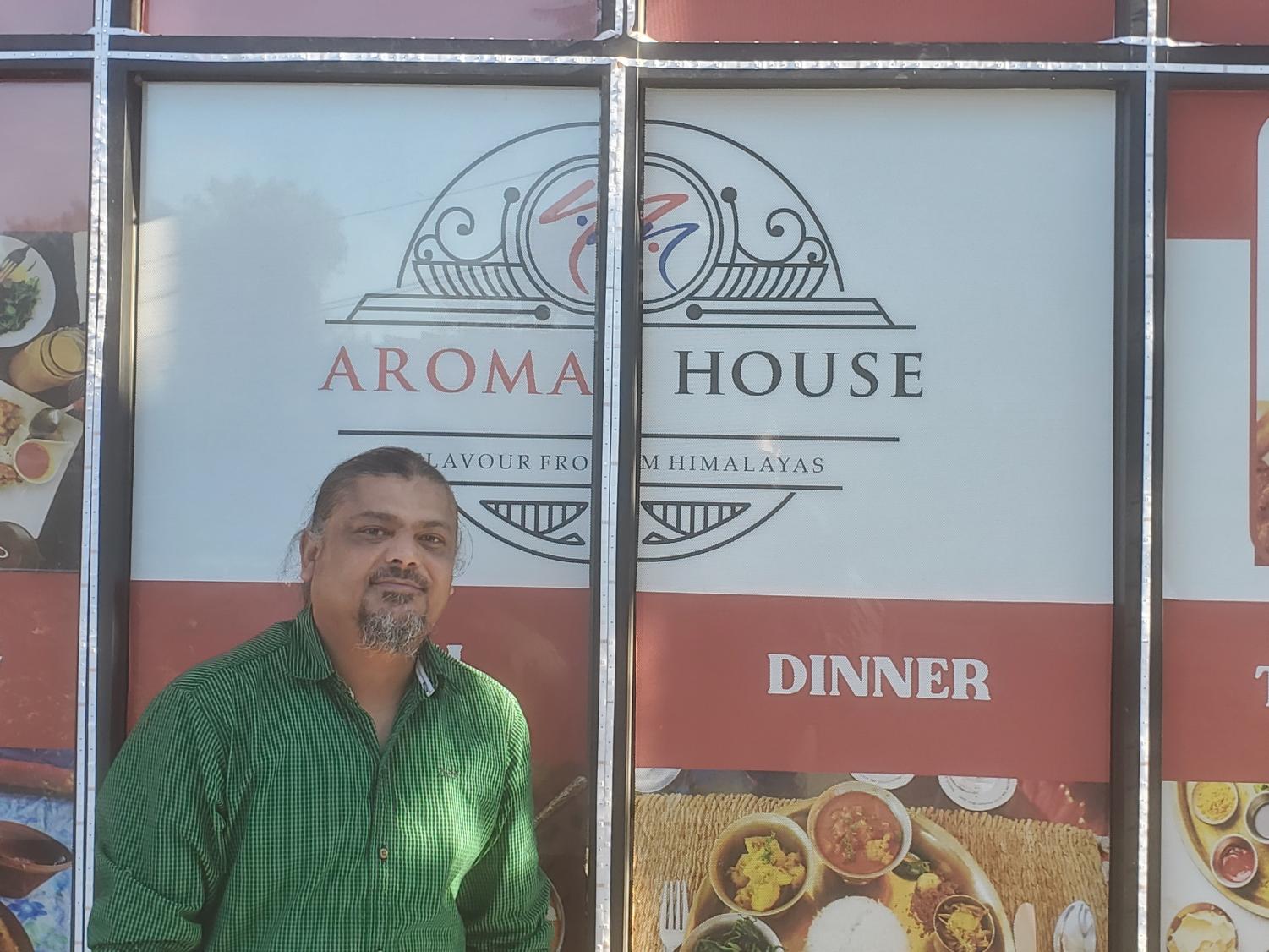 I ordered two meals that I felt would, together, best represent this new restaurant. The chicken fried rice, a Nepalese/Chinese dish was served in the pan itself, which was a nice change from basic plates. The serving was perfect, and for $13, I felt this was more than accurately priced. The pan was generously filled. The onions, peas, carrots, chicken and basmati rice were well cooked together and made for a lovely mix of flavor. There was not too much of anything; it was overall a warm, saporous meal.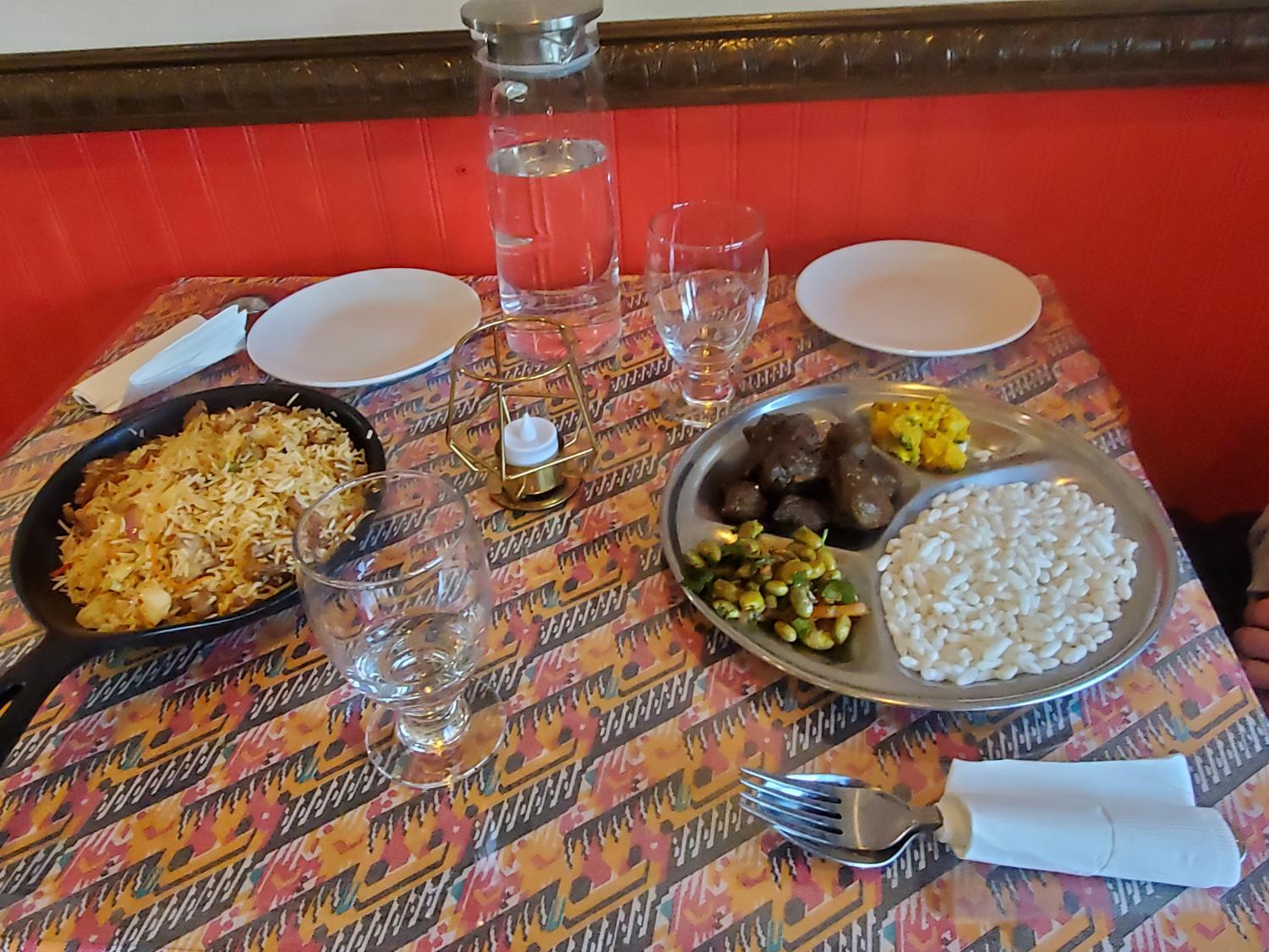 It specializes in Indian and Nepalese Cuisine. I went to the place, located at Canyon Plaza – 3215 Oak Knoll Drive, in Redwood City. 
When you walk into Aroma House, you are welcomed by traditional decor that includes paper lamps and Nepalese paper banners. The space for customers is quite basic – simply a few tables garnished with a basic tablecloth and candles. There is a nice aesthetic with a few paintings of mountains in Tibet. I would recommend this restaurant for a date night, or a meal with no more than three friends. There are no big tables for more than eight people. If you do not like cramped spaces, maybe this isn't for you – on busy nights, you will surely overhear other conversations. The tables are quite close to each other. Overall, it is a small space with a nice touch of decor but basic in terms of the table and chairs.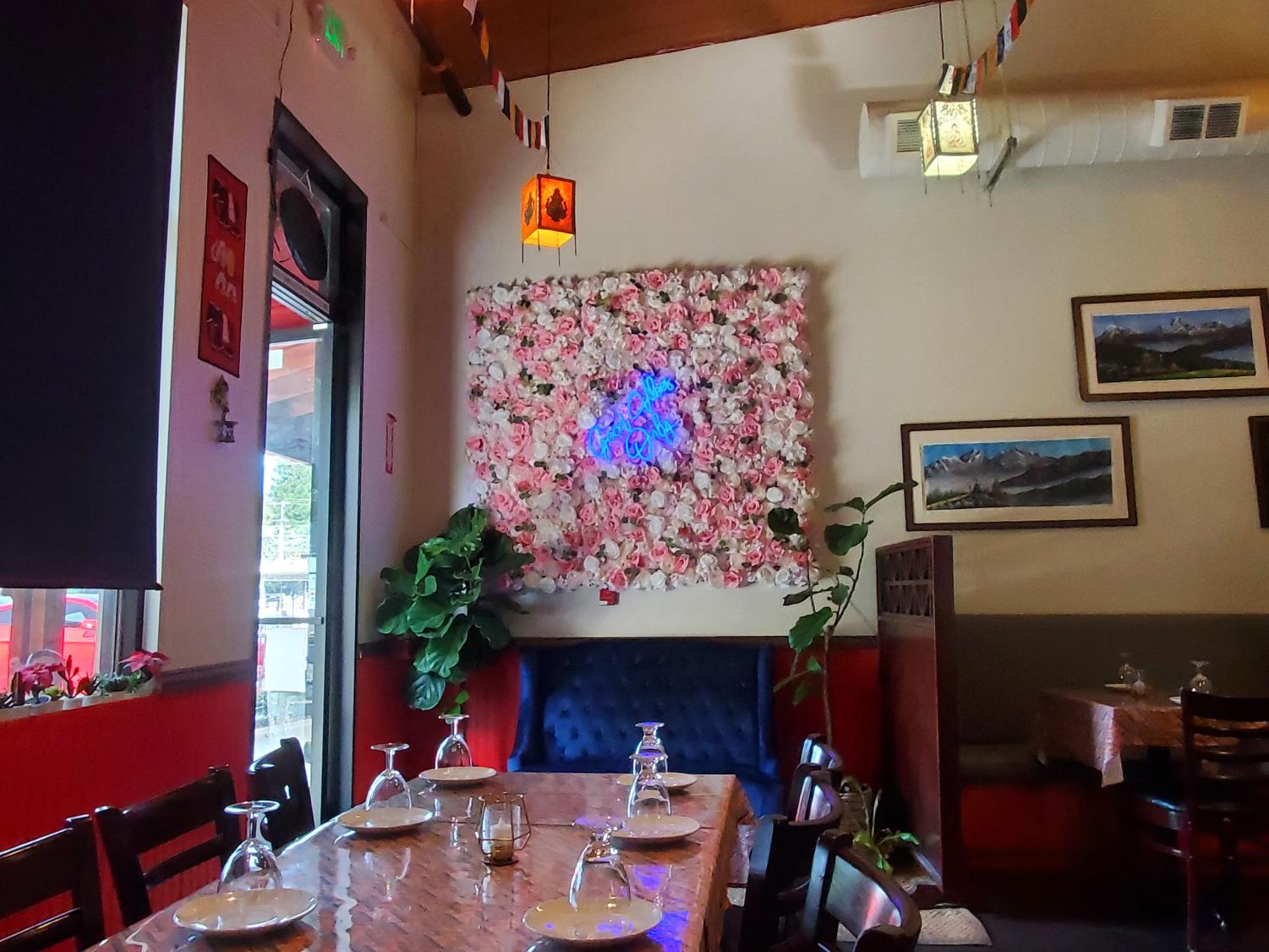 The owner, Mr. Deepak Adhikari, is a Nepalese man. He has been in the restaurant business for over 15 years, and previously owned a restaurant (Aroma House) in Mountain View. When he was forced to close down, he found this new location for his restaurant. After three months of working out the decor and the atmosphere of the new restaurant, he opened in July 2022.
The owner himself will greet you and seat you down. He is very friendly and if you want to make conversation or learn more about the place, this location is for you. The menu is a basic, laminated pamphlet. There is a wide variety of options – from meat to vegetarian, sides, appetizers, from Indian to Nepalese. There is no dessert, however. Most main-course sized meals are above $15, which can be considered pricy if you are used to fast food prices. 
"[Business] is going [well] because [my restaurant] is all about residential area. A lot of people don't have to drive all the way to downtown [Redwood City] to go to a restaurant." He explained that people are spreading the word to their friends and family, because they understand that if he has a successful business, then he'll stay open and keep serving good food. They want to keep the business alive – the restaurant has five star reviews on Yelp, Google, Facebook, Nextdoor, etc.
I went to this restaurant twice: once dine-in, and once pickup. So the first time I had the chicken fried rice, and the second time I got the chicken tikka masala. The $17 price tag is on the higher end of dishes at Aroma House, but worth it in my opinion. Chicken tikka masala is cooked chicken in spiced curry made of tomato sauce and yogurt, among other things. This dish does not include rice on the side at Aroma House, so I cooked rice to have along with it, which I highly recommend. The food comes in these standard plastic containers that were just fine to open and use. This meal was very good as well!
Most of the meals will come in plastic containers if you pick them up to eat at home. A lot of people do not eat Indian food because of how spicy it can be, but I found that the spice was mild with this tikka masala. For those who cannot handle spice very well, I recommend eating big spoonfuls of rice in between servings of the tikka masala, and having a big glass of water aside. Once you can get past the spice, the flavor is delicious! The chicken was cooked well, and the sauce worked very well with it. If you want to get this for yourself, I recommend either ordering rice along with it or steaming rice at home – it makes the meal delicious. 
"It's very hard to find people to work for us. As a business owner, if I don't work hard, it's very hard to survive nowadays. […] There are a lot of other convenient jobs for people," Adhikari said.
If you are looking for a summer job at a restaurant, Aroma House is looking for high school employees – Mr. Adhikari recommends following [his] restaurant on Facebook, on Nextdoor – that's where he posts his hirings. 
Aroma House  is among many other restaurants – Sancho's, a Mexican place, Speederia, a pizza place, and ASYA, an Asian place. There is also a small convenience store, a cafe, and cleaners – it's a nice, convenient little group of businesses that's nice to have if you live closeby. Aroma House's location makes them very appealing, these businesses are already well established and generate a lot of traffic. It's not in the center of everything, but if a regular customer decides to check out all the restaurants, they will run into Aroma House. If not, they have a teardrop banner that drivers on Oak Knoll Drive will see every time they go down. Their storefront is colorful, with a big display including photos of their dishes and how you can order their food. 
This was a lovely experience. It is not for everyone, but if you are looking for an affordable, personal experience for a small group of people, and some delicious Indian and Nepalese food, I wholeheartedly recommend this new restaurant!