Pandemic screens students and theaters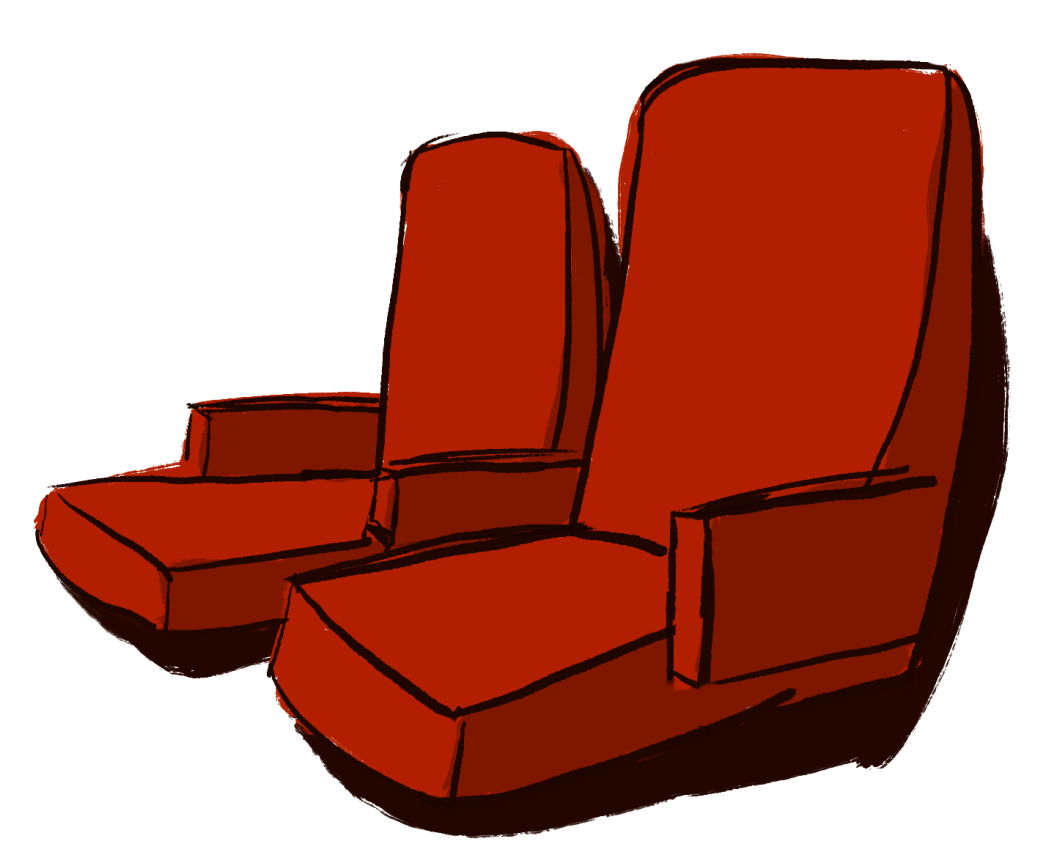 The COVID-19 pandemic has impacted almost every part of the Sequoia community's daily lives, and entertainment is no exception. As theaters close and streaming services skyrocket in popularity, the long-term effects of the changes in how we entertain ourselves have yet to reveal themselves.
According to the Motion Picture Association's annual THEME report, the global market for movie theaters decreased by 72 percent in 2020 compared to 2019, along with a 31 percent increase in digital home/ mobile entertainment. While unprecedented, these numbers aren't surprising; even as some theaters reopen, COVID-19 complications still hold many movie-goers back.
"Before [the pandemic], I'd go [to theaters] for new movies that I wanted to see but now I don't go at all because I just watch them at home," senior Caitlin Sorensen said.
Movie companies have adapted to this by adopting a simultaneous release model previously only used by indie filmmakers and Netflix Originals. Closing theaters and other situations created by the pandemic prompted Warner Bros. decided in 2020 to release their entire list of 2021 movies on HBO simultaneously. This includes high grossing movies like "Dune," "Godzilla vs. Kong" and "Space Jam: A New Legacy." Disney also used their own form of the simultaneous release model with their Disney Premier Access. While the Warner Bros. films were only released for a month on HBO and then removed, Disney Premier access charged $29.99 to stream films such as "Jungle Cruise" or "Mulan (2020)."
"Some of the movies that were on [HBO Max], I never would have seen [if they weren't simultaneously released]," teacher Renita Spears said.
"I never watch new movies, but if it's only for a limited time on HBO Max then [I'll] watch that," senior Libby Chalios said.
Despite some positive feedback, this model has also been criticized by theaters and directors like award-winning Christopher Nolan and Denis Villeneuve. Not only does it dilute box office revenue but, according to an essay Denis Villenueve wrote for Variety, "there is absolutely no love for cinema, nor for the audience here."
"[Simultaneous release is] good for the consumer, bad as a business model," Spears said.
Nevertheless, film companies continue into 2022 with a similar mindset. Pixar's newest film called Turning Red, set to arrive in March, is planned to release on Disney+ without the steep Premier Access pricing used in the releases of "Mulan" and "Cruella."
"Disney Premier Access kind of forces you to go to the movie theaters because it's more expensive to watch it on premiere access than it is at the movie theaters," Sorensen said.
Prices play a big role in the way COVID-19 has changed our entertainment. Along with their developing dominance on our entertainment, many streaming services' monthly prices have increased in 2021, including services such as Netflix, Hulu and Disney+. These increases correlate with the extreme inflation in movie theater tickets; according to statista, average ticket prices at AMC Theaters in the US have increased from $9.54 in 2019 to $9.81 in 2020.
"I feel like they're going to have to make it more enticing to go to the movie theaters in order for them to recover from the pandemic because it's just so much easier to watch on streaming services," Sorensen said.
Marvel Cinematic Universe's exceeding dominance on film at the moment is no exemption from the impacts COVID-19 has had on the industry. Of the top six highest grossing films in the US in 2021, five of them were Marvel movies. The action-filled universe has already monopolized American theaters for the past 20 years, but with the ability to stream on Disney+ on release dates, the MCU's popularity has only skyrocketed. This can be attributed by some to their easy blockbuster model that never fails to be digestible and entertaining for audiences.
"There's really only been Marvel movies [recently]," Sorensen said.
As theaters closed, so did the ability to watch movies with others. While platforms like Teleparty (formerly Netflix Party) have allowed multiple people to stream film and TV at the same time, the inability to socialize while watching movies has changed the way some enjoy movies.
"Watching movies with friends is just not really a possibility a lot of the time now with COVID-19," Sorensen said.