Pandemic turned to Paradise on the Nintendo Switch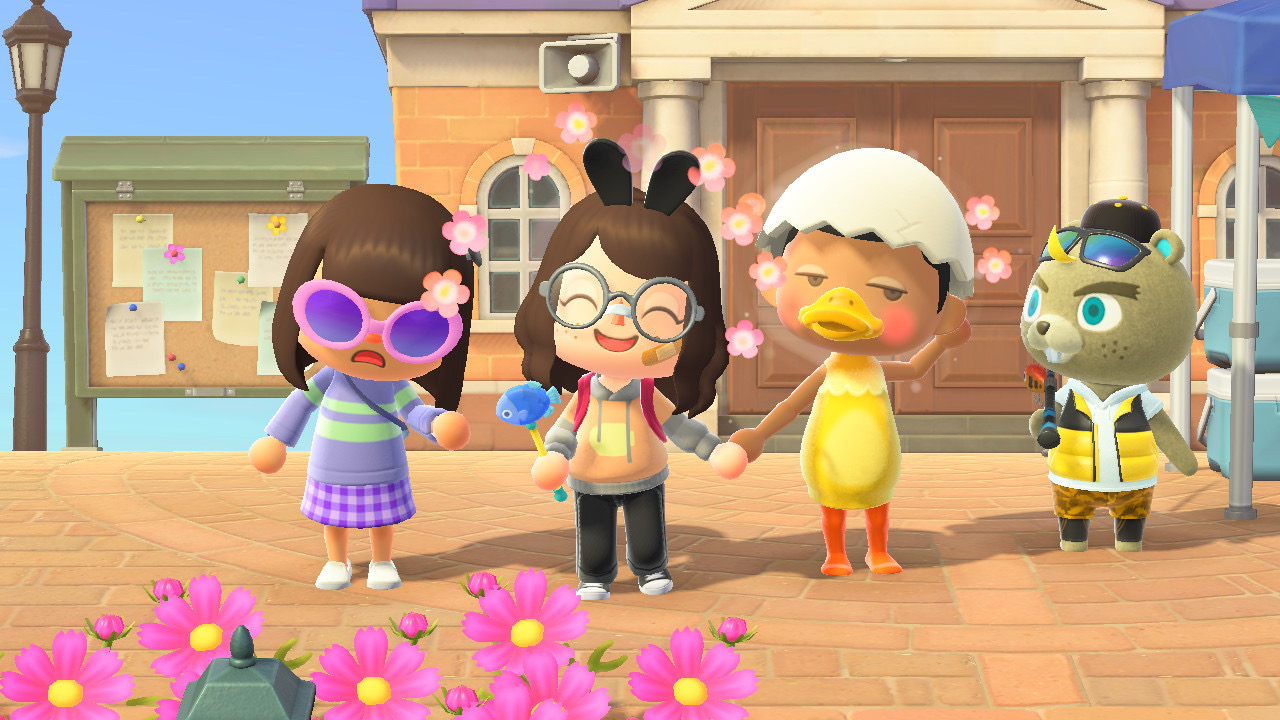 Animal Crossing is a well-known franchise that is famous for its lovable characters and peaceful gameplay and the new edition to the several games that it has released is taking the world by storm.
Beginning in 2001 on the Nintendo 64, a new game has been made for each new Nintendo console continuing with the Nintendo DS, the Wii, the Nintendo 3DS, and finally the Nintendo Switch. In the games, the only goal is to live peacefully in a world with your villagers and helpful workers. The player takes out and pays loans for houses, builds new buildings and bridges by raising money, donates fish, bugs, and fossils to a fascinated owl, and takes care of your town. Originally made in Japan, Animal Crossing was based around the idea that the creator, Katsuya Eguchi, had about how precious spending time with family and friends is and it was this thought that brought this multi-million dollar franchise to life. 
After years of teasers and waiting, Animal Crossing New Horizons launched on March 20, 2020, and broke records as it soared through the market, selling more than 2 million copies in the first week. The game's sales have boomed forwards as the pandemic becomes a full lockdown and people have taken their canceled events to their switches, holding weddings, parties, and birthdays in their virtual paradise. 
"[Animal Crossing] helps me take my mind off the stresses of the world [and] I recommend [it]" said Freshman Asha Smith. 
Not only does New Horizons help people cope with the sudden change of staying inside all day, but it also brings friends closer and new friends together. 
Michelle Mendez, an avid fan of Animal Crossing and lover of resident Kary says, "Animal Crossing has brought me and my friends closer, especially now that we don't see each other anymore. [I love that] it allows me to see other people". 
"I like animal crossing because of the limitless possibilities and customization options you have… it is a good way to pass time and have fun," said Stephen Prado
For me, Animal Crossing has always been about taking care of my residents and making friends. I have made several friends through Animal Crossing and I plan to make many more through the connected and diverse community that the game has brought together. Whether you like designing aesthetically pleasing mansions, constructing the perfect town, or meeting the best characters, this game is perfect for everyone. 
Animal Crossing has brought people together to appreciate the simplicity of the beautiful game and has left all players satisfied and happy, just like it's creator intended for it to do.