Dancing in the Spotlight: Student dancers twirl, whirl and impress at the 50th Sequoia Dance Show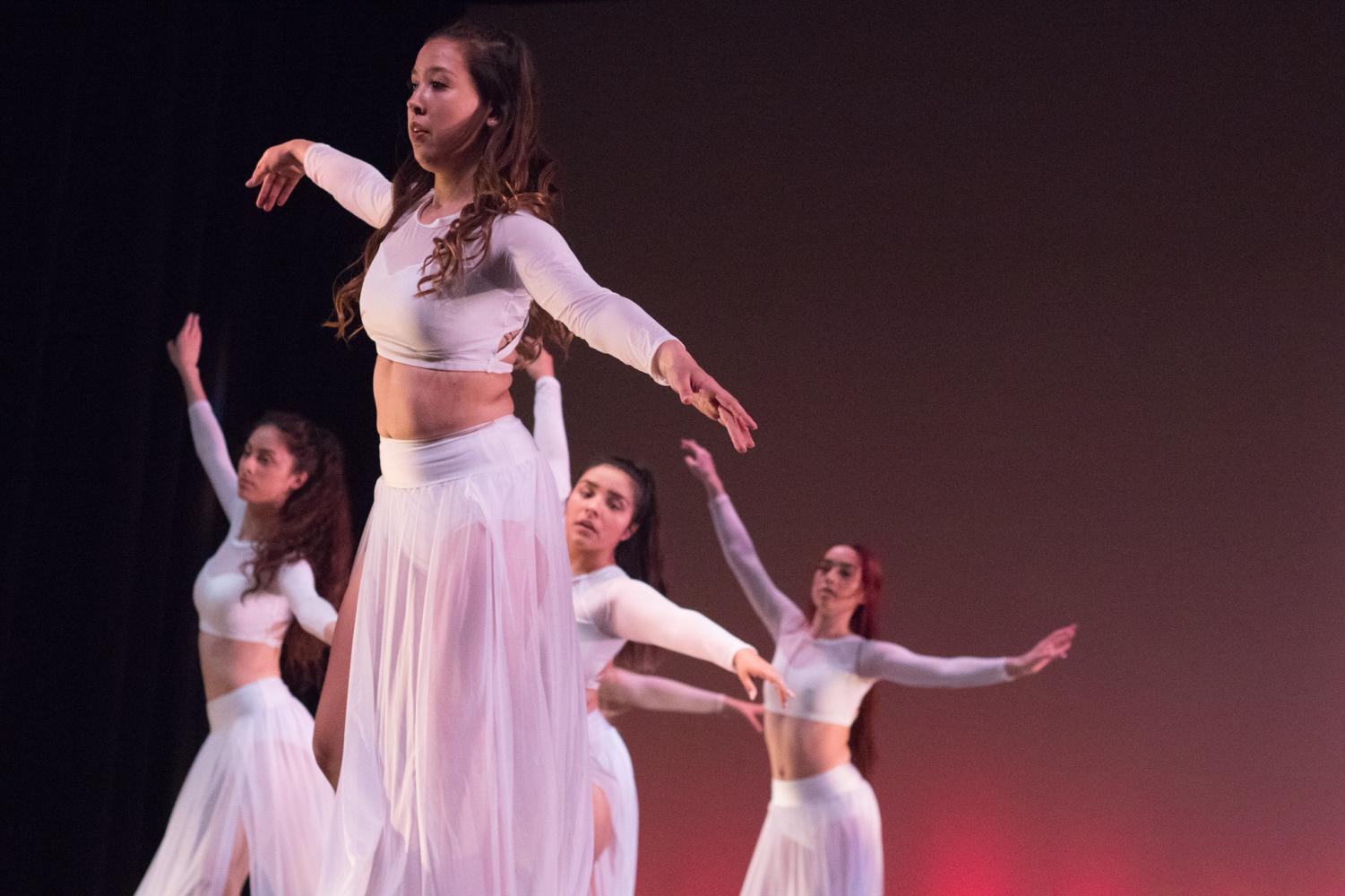 From Advanced Dance students rocking out to the 1985 hit "Conga" to senior Sonja Frazer's self-choreographed act about positive body image, Sequoia's 50th annual Dance Show dazzled audiences with its wide variety of dance styles and performances.
This year's Dance Show, which was held in Carrington Hall April 25-27, 2019, drew over 2,000 students, parents, teachers, and alumni, with the anticipation of a lively, entertaining performance highlighting Sequoia's Intermediate Dance and Advanced Dance classes.
Audience members and performers alike agreed that the three nights of shows went successfully.
"It was the best show [I've been in] so far," said senior Shiva Shambayati, a four-year member of the Advanced Dance class. "All the dances came together really well."
To celebrate the momentous 50-year anniversary, dance teacher Taylor White added a third show on Thursday night, organized a dance video starring Sequoia alumni during intermission, and created a pre-show slideshow with scanned pictures and memorabilia from previous performances.
In the fall of 1968, then-dance teacher Carol Bowling began teaching Sequoia students in a new dance class. Unlike previous courses which only included modern dance, Bowling's added in the more expressive and energetic style of jazz dance. By spring, the dancers in the class—who, at the time, were only female students—were ready to present their new dance moves to their families. Bowling organized a dance performance to give her students the opportunity to highlight all that her students had learned during the year.
"What was supposed to be a small, end-ofthe-year showcase for the parents ended up being an unexpected, sold-out crowd in the auditorium," White wrote in the 2019 show's program.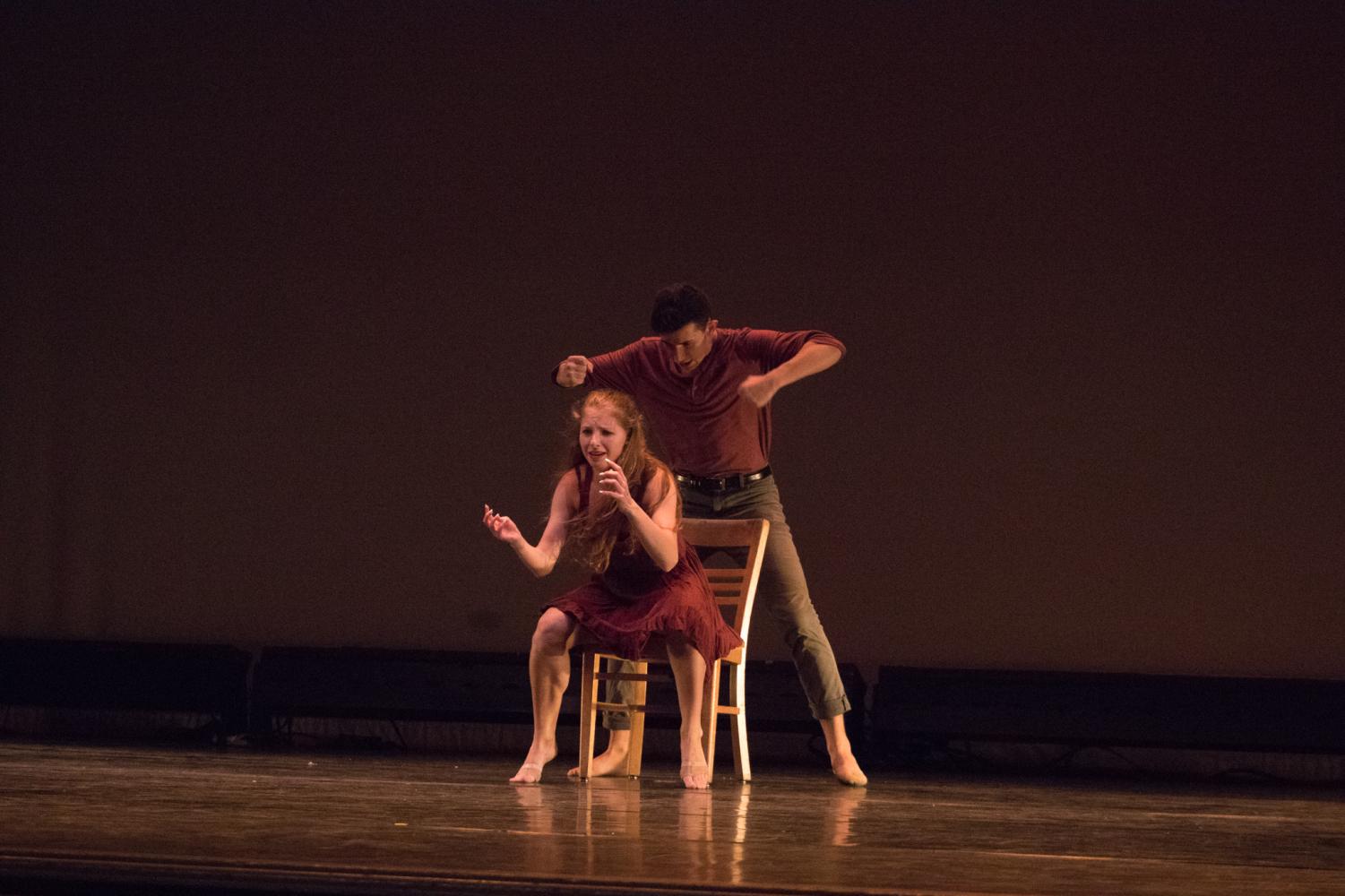 "The Sequoia Dance Show, as we know it today, was conceived in that inaugural class." The event, which was quickly deemed a success by students and the audience, was established as an annual tradition. Over the years, Bowling's dance class expanded, eventually accepting boys and dividing into the three-level, eight-class program present today that serves over 350 students.
Now, more students than ever before are signing up for the classes, thanks to the increased exposure of dance in today's culture.
"It's just become so much more accepted for people to be interested in dance, and that's a huge difference between then and now," Sequoia alumna Gail Follansbee said. "There are dance competition shows on TV, multiple ones, and there wasn't anything like that [back in the 1970s]."
Follansbee, who graduated from Sequoia in 1979, joined dance because it offered more creative activities than traditional P.E. units.
"Everybody got a chance to do some choreography, and it was just a lot more fun in general," Follansbee said. "We had units on different types of dance that everybody took: modern, jazz, [and] even tap."
Today, the program still covers a wide range of styles, from contemporary dance to fast-paced, energetic hip-hop. At this year's show, the Intermediate Dance class presented "The Greatest Show," the group's act from the Homecoming game earlier in the year. Advanced Dance students danced to pop songs, including Justin Timberlake's "Suit and Tie," Sia's "California Dreamin'," and Cali Swag's "Teach Me How to Dougie."
"There are some shows where I say, 'That was pretty good,'" White said. "But after the audience came in and saw all the pieces, … I thought [this year's show] flowed really well."
White, who has been teaching at Sequoia since 2001 and was part of the dance program as a student at Sequoia, added that the performance inspires viewers.
"I've watched many of these dances since August, so I don't have the new, crisp feeling from seeing them. I forget how the dances can touch the audience," White said.
The majority of the school year is spent working up to the dance show, as students must select the music, choreograph the acts, learn the dance moves themselves, and teach them to the group.
"Basically, the whole year revolves around the dance show," said junior Isabelle Bravo, an Advanced Dance member.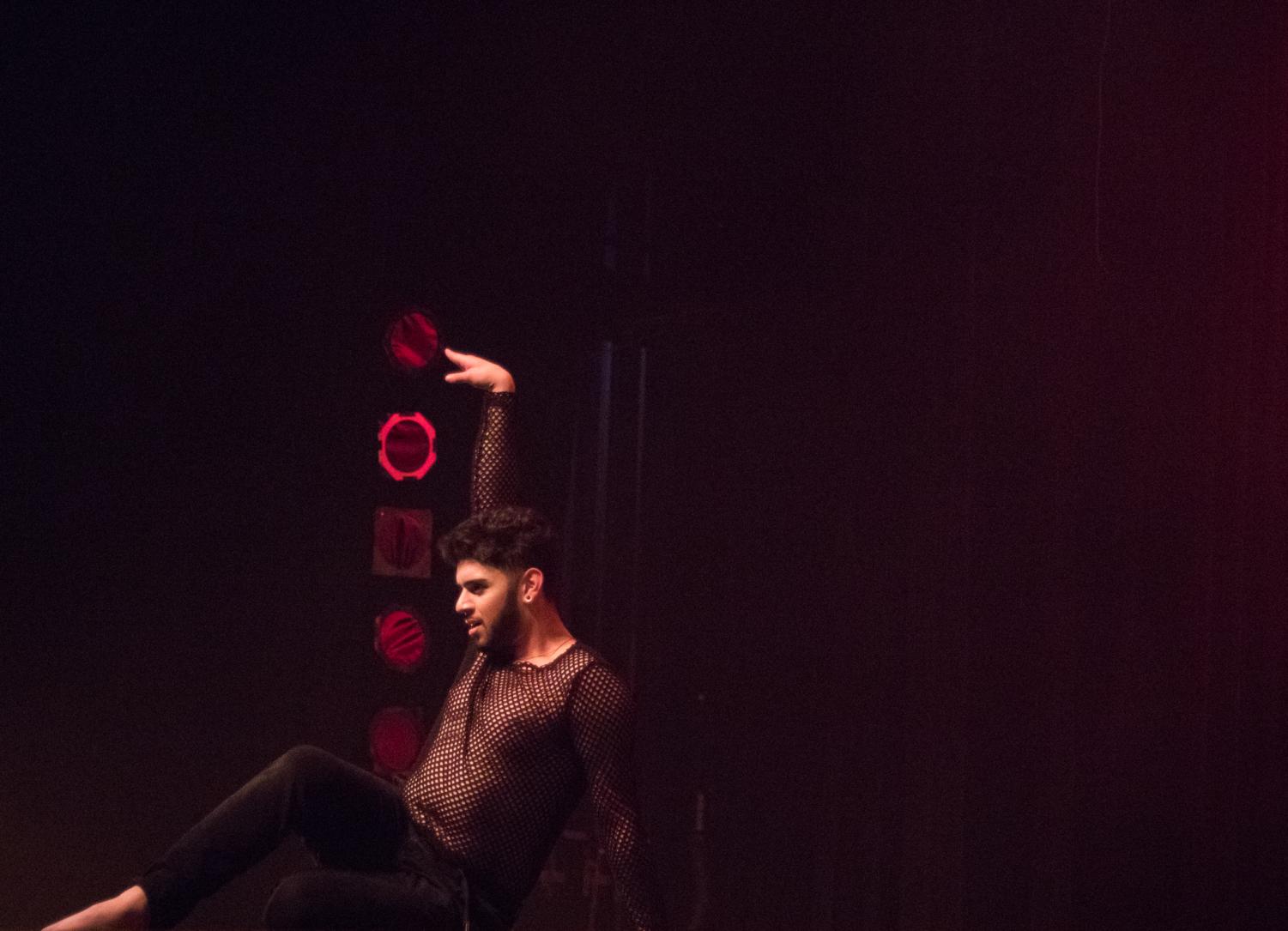 When choreographing a dance, Bravo generally picks a song, plays it, and records herself doing freestyle moves to it. She then refines the moves before explaining it, during class, to the group of students who will perform it with her.
"Overall, being in dance has taught me … how to teach people, by choreographing a dance and teaching it to a group," said sophomore Xavier Gabet, a student in Intermediate Dance. "I've learned how to teach others, how to adapt my lessons, and how to adapt to different styles [of learners]."
"
[From dance], I've learned how to teach others, how to adapt my lessons, and how to adapt to different styles [of learners]."
— Xavier Gabet, sophomore
White added that seeing the students do choreography is one of her favorite parts of the year.
"When I can just sit back and let them do the work, and not have to intervene much, it's a real privilege to see their creation," she said. "You watch Advanced Dance during the Dance Show, it's all student choreography. I don't do much work. I guide them, but they have the vision. It's so exciting."
During the creative process, students learn how to collaborate and work together, two skills that transcend the dance floor.
"Dance is a team sport without the competition part. You learn how to work with other people and brainstorm with other people," Follansbee, the Sequoia graduate, said. "And learning how to be part of a team, and how to work cooperatively with others [is important], because working with people is a huge part of your adult life."
During the week leading up to the show, all students attend afternoon rehearsals to practice dancing on stage in Carrington Hall. Often, this requires students to plan for completing homework for other classes.
"You have to learn how to balance things and prepare ahead of time, but also know that procrastination is real," Shambayati said.
Shambayati has performed in the dance show for four years and said that this year's performances, being her last ones, brought back memories.
"On the first night of Tech Week, during rehearsal, we were taking our bows," Shambayati said. "I remembered freshman year, looking out at the same empty crowd, and I cried on the spot."
"Once you get into dance, it changes your life," Shambayati said. "It has allowed me to express myself. I've become more confident and dance is a good way to relieve stress and deal with your emotions."
Bravo, who will continue in Advanced Dance next year, agreed that she has taken away much more from dance than learning hip-hop moves.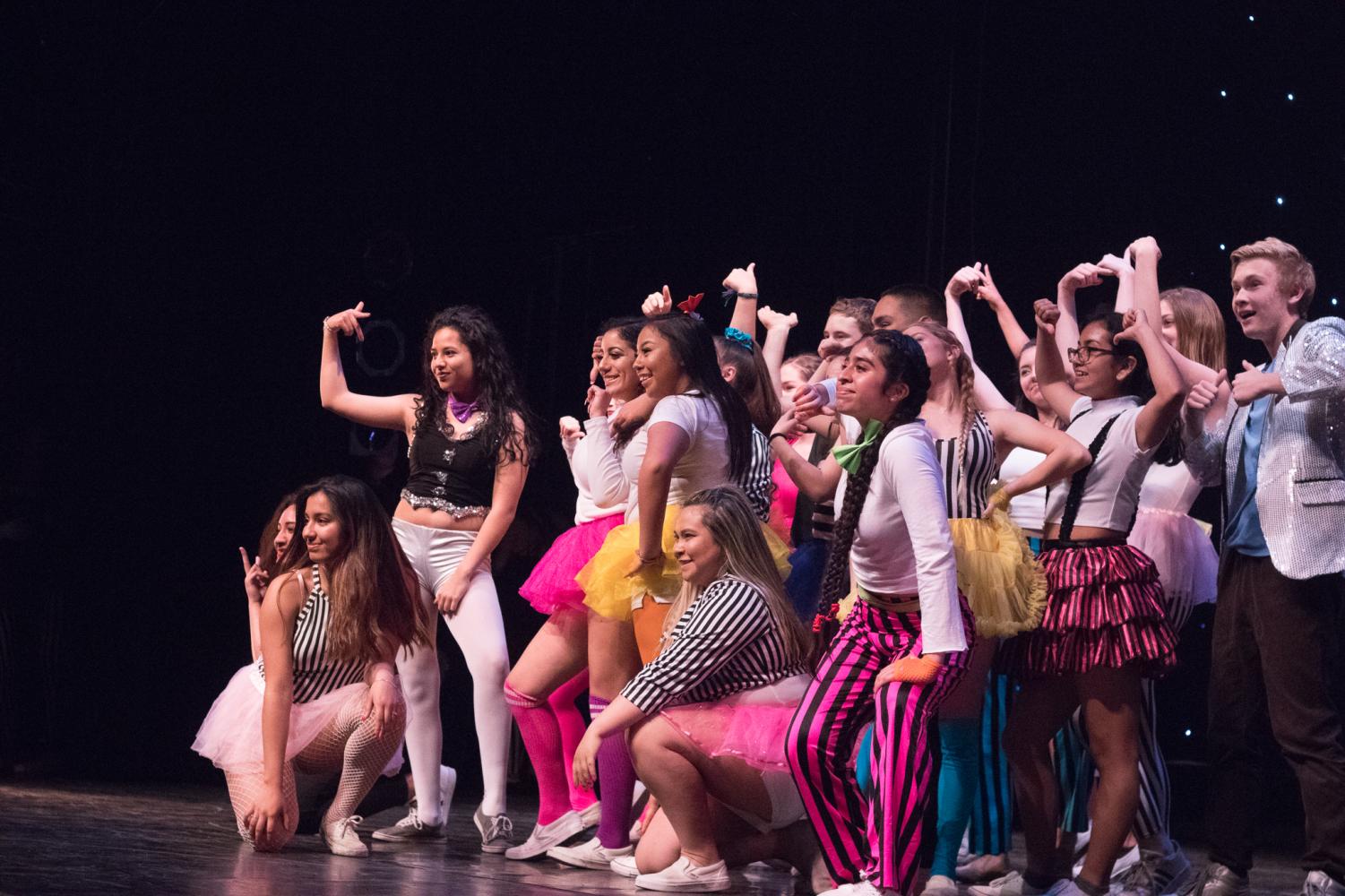 "Dance has taught me how to grow a thick skin, and take criticism well," Bravo said. "People will say mean things, but you have to learn how to take it and use it to make you a better dancer and a better person." Bravo and the other dancers promoted the program, suggesting that all students sign up for a dance class to try it out.
"I have a lot of students in Advanced [Dance] who tell me, 'I didn't think I wanted to take dance, but here I am, and I've found that I really enjoy it,'" White said. "You'll never know if you like dance if you don't sign up."
Looking ahead to the next 50 years, White hopes to teach more students without previous experience, and increase the number of boys participating, but otherwise keep the program going at the same pace.
"I've found that students just find ways to have fun from the energy of the crowds and from dancing," White said. "So I want to maintain high-quality productions and encourage kids to dance, especially the ones who are taking dance for the first time in high school. My job is the best job in the world."