Health Careers Academy wins award for providing challenging curriculum, real-world opportunities
Sequoia's Health Careers Academy (HCA) became one of the seven California Partnership Academies (CPA) distinguished academies in California, beating almost 400 other institutions for the award on March 4 at the CPA conference in Sacramento. 
After three years of being observed by the CPA organization, the HCA exceeded high criteria in providing Academy students with a challenging curriculum, pushing students out of their comfort zone, and having diversity in the classroom. 
Students and teachers were unaware that they were being considered for this award until notified by the CPA. 
"One thing they recognized is [that] we offer our students a lot of opportunities, [like] service learning opportunities, different projects that give our students exposure to the careers, certifications and training," Med Clinical 1 teacher Gregory Schmid said. "Those things stood out among some of the other programs." 
HCA teachers Ashley Gray, Gregory Schmid, Nichole Vaughan, Stephanie Weden and Principal Sean Priest were conference attendees from Sequoia, where they accepted the award.
"It was cool to be called up on stage to be recognized for what we did. Our team had that moment together to just enjoy it," Schmid said. "Afterwards we gave a presentation unrelated [to the award] but about our program, and it was kind of nice to say, 'Yeah we received this award and recognition but this is what we do, and this is why we do it.'" 
The goal of the Health Careers Academy is to provide hands-on learning and to give students the opportunities to get experience in the field they are interested in. 
For example, students volunteered when the HCA partnered up with The VIA Heart Project to provide a free heart screening for the community.
"There are so many opportunities that I [can] take advantage of and so much networking that I [can] do," sophomore Paul Graf said. "I like meeting new people that [are] also interested in the same stuff I [am]." 
The HCA also introduces students to new career options and ideas for the future.
"We learned a lot about careers that I hadn't even heard about, for example, an obstetrician [a doctor that specializes in childbirth]," sophomore Tanya A. Tapia said. "I didn't know about that [career], and now I want to be one." 
Partnerships with local businesses offer students internships and enrichment opportunities outside of the classroom. 
One yearly tradition is that the HCA finds mentors with experience in the health field to pair up with students. Mentors meet with their students monthly to help them with resumes, job interviews, and general advice about getting a first job and advancing in a career. 
Students believe their hardworking teachers are what make the HCA special and award-worthy.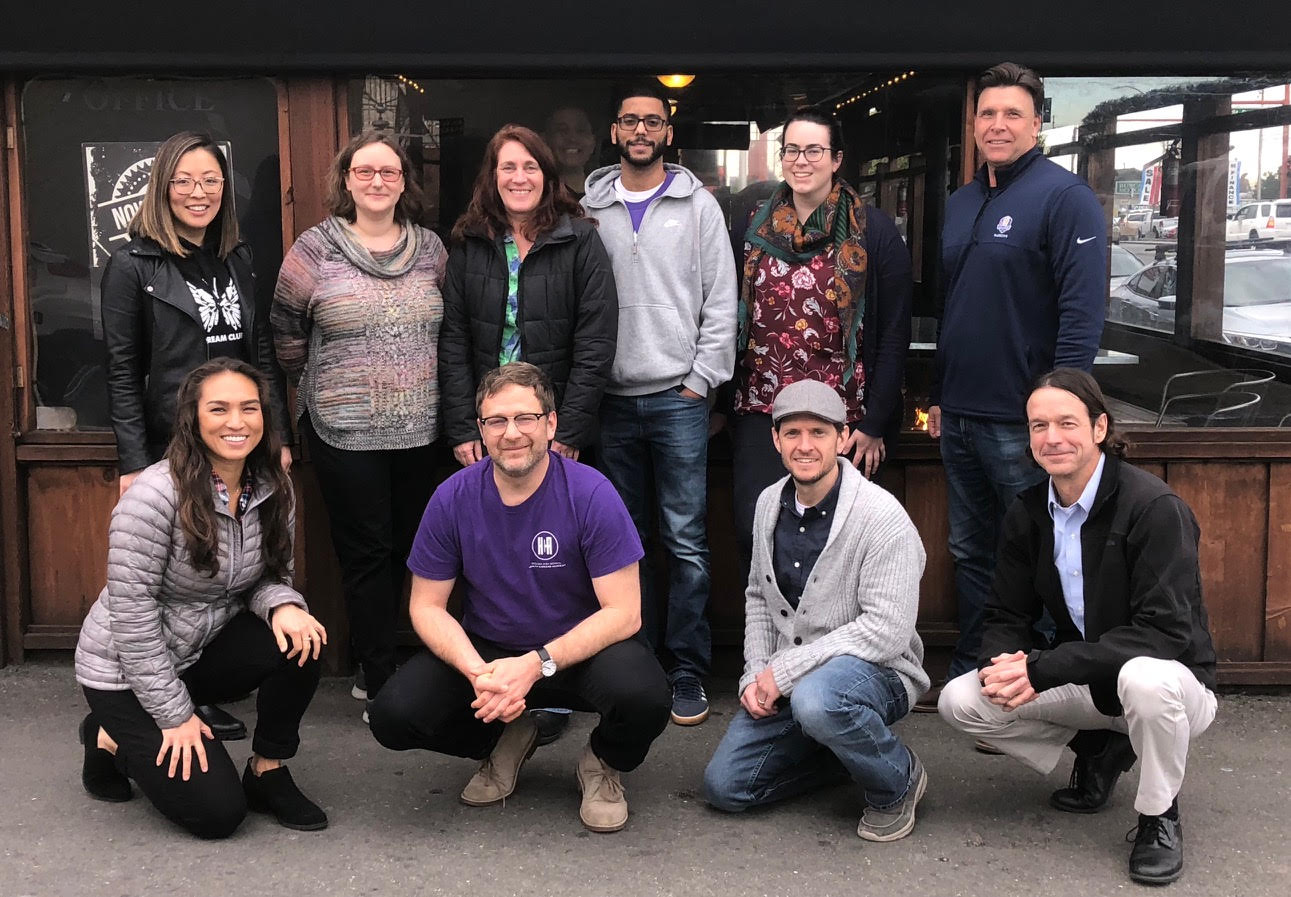 "I think the effort that our teachers put in [made the HCA stand out] because they're always accessible and they work so hard," Graf said. "They're also all super friendly, and they always want to see you succeed." 
For the HCA, the award will set the bar higher and motivate them to accomplish more and do more for the community. Teachers' goals are not to receive awards and instead to better students and further motivate them to do more, for example to deeper partnerships with local businesses. 
"[The award] is going to inspire us to continue to grow, and to develop deeper partnerships within our local community," HCA Department Chair Ashley Gray said. "I think it's both inspirational [for us] and sets some higher expectations for where we want to go."
Although students didn't attend the CPA conference, the fact that the academy was given such a prestigious award gives the students a new sense of pride for being a part of the HCA. 
"It means a lot because us sophomores have only been in it for one year and we've already worked hard, especially our teachers," sophomore Bobby Poole said. "[We] feel really honored that us, out of hundreds of academies of California, were recognized as the top eight."
The goal for the HCA is to give students as much experience in the medical field as possible and to help make a future for them by providing support to go to college and a future in the health field. Although this was a big accomplishment, teachers said they do not do this for the awards and that the award is just a way to recognize all of the hard work put into the program.
"It's a sense of pride, and it makes me want to continue pushing the boundary and giving our students more, and more opportunities," Intro to Health teacher Stephanie Weden said.  
Through the dedication of the teachers and students, the HCA has set the students up for success throughout the years.  
 "As a lot of our seniors are making plans for next year, they're leaving with more confidence, they're leaving inspired that they can make a difference," Gray said. "Most importantly they're leaving empowered that they have the knowledge, skills and practice to move to the next level of their education."