Getting raw and real with healthy food trends
Mints & Honey Avocado and Egg Toast
$6.00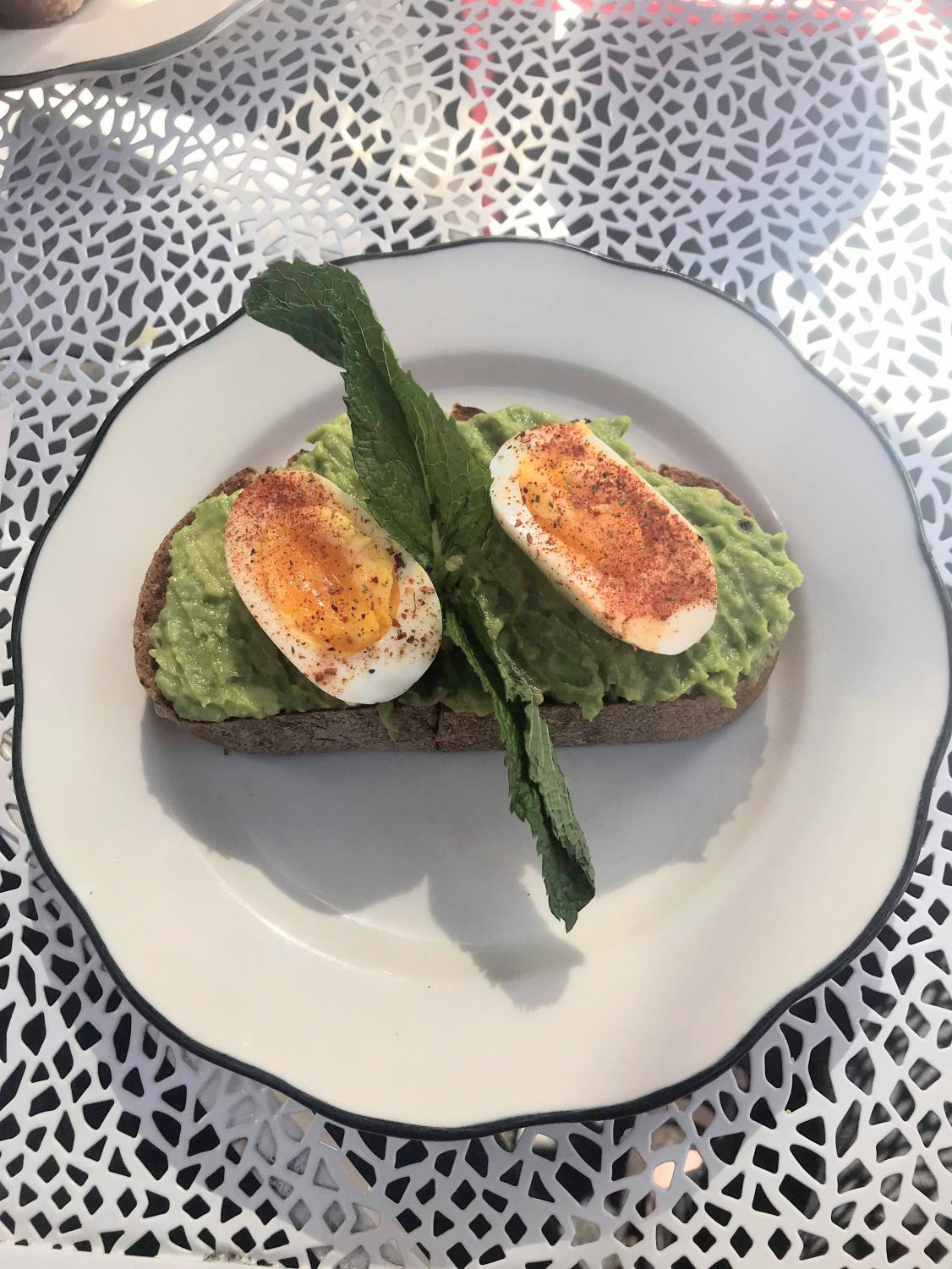 Famous for its artsy pictures, this simple dish is quite the talk of the day. Its well seasoned hard boiled egg, thick slice of fluffy Acme bread, and creamy layer of mashed avocado makes for a delicious bite. Unfortunately, its phenomenal taste is not ideal for those planning on losing weight as it's packed with monounsaturated fat and calories; however, if you're looking for a healthier substitute to a sandwich or burger, this is right up your alley.
Vitality Bowl
$11.49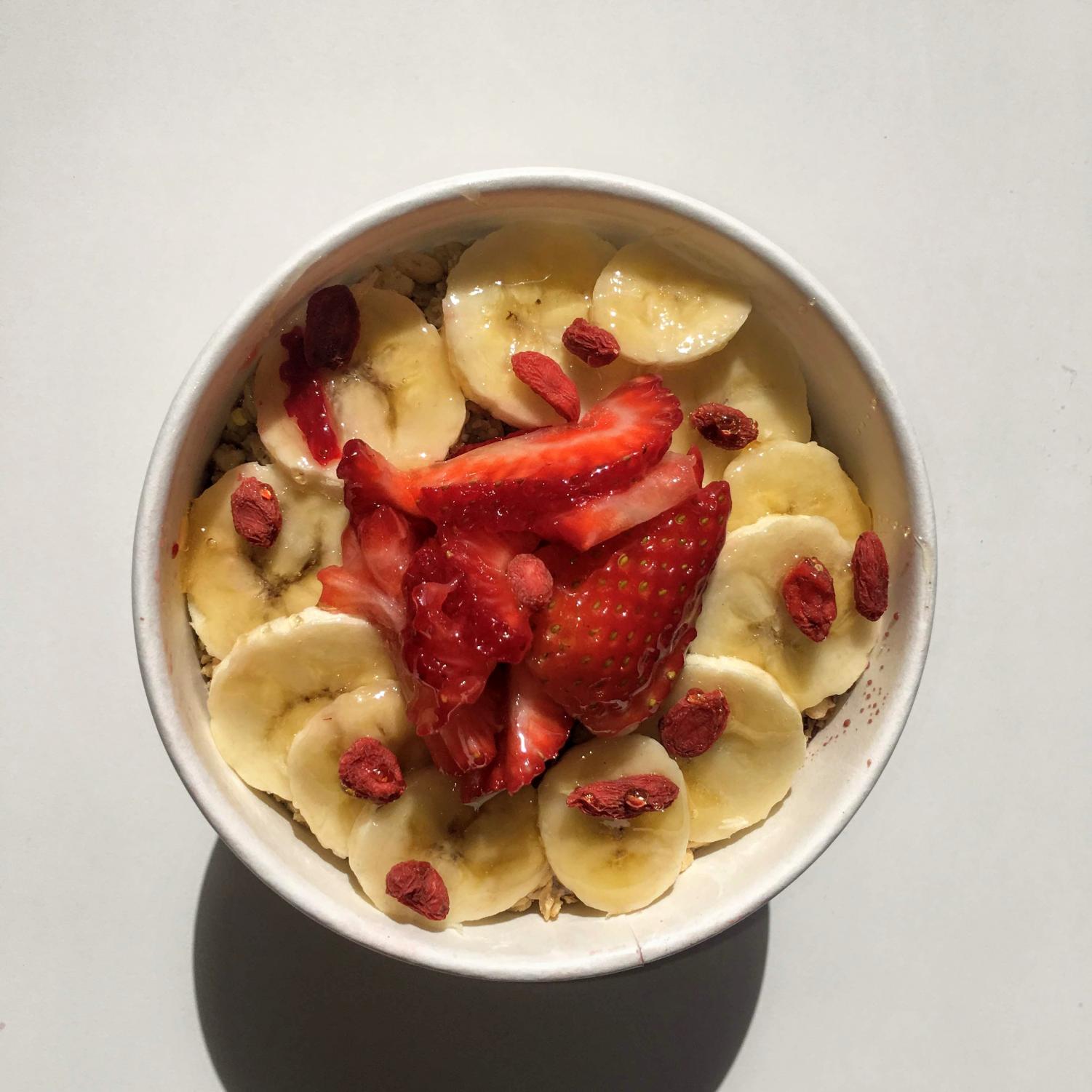 Basically a smoothie you eat with a spoon, vitality bowls are adorned with a colorful array of fruits and toppings that are very appealing to the eye. Consisting of a blend of frozen fruit, berry juice and flax seeds, your fruit cravings will be met. The price tag may not be ideal for the average broke high schooler, but if you're willing to drop a few Lincolns, this fruity treat will surely fill you up.
Pressed Juice Wellness Shot
$2.95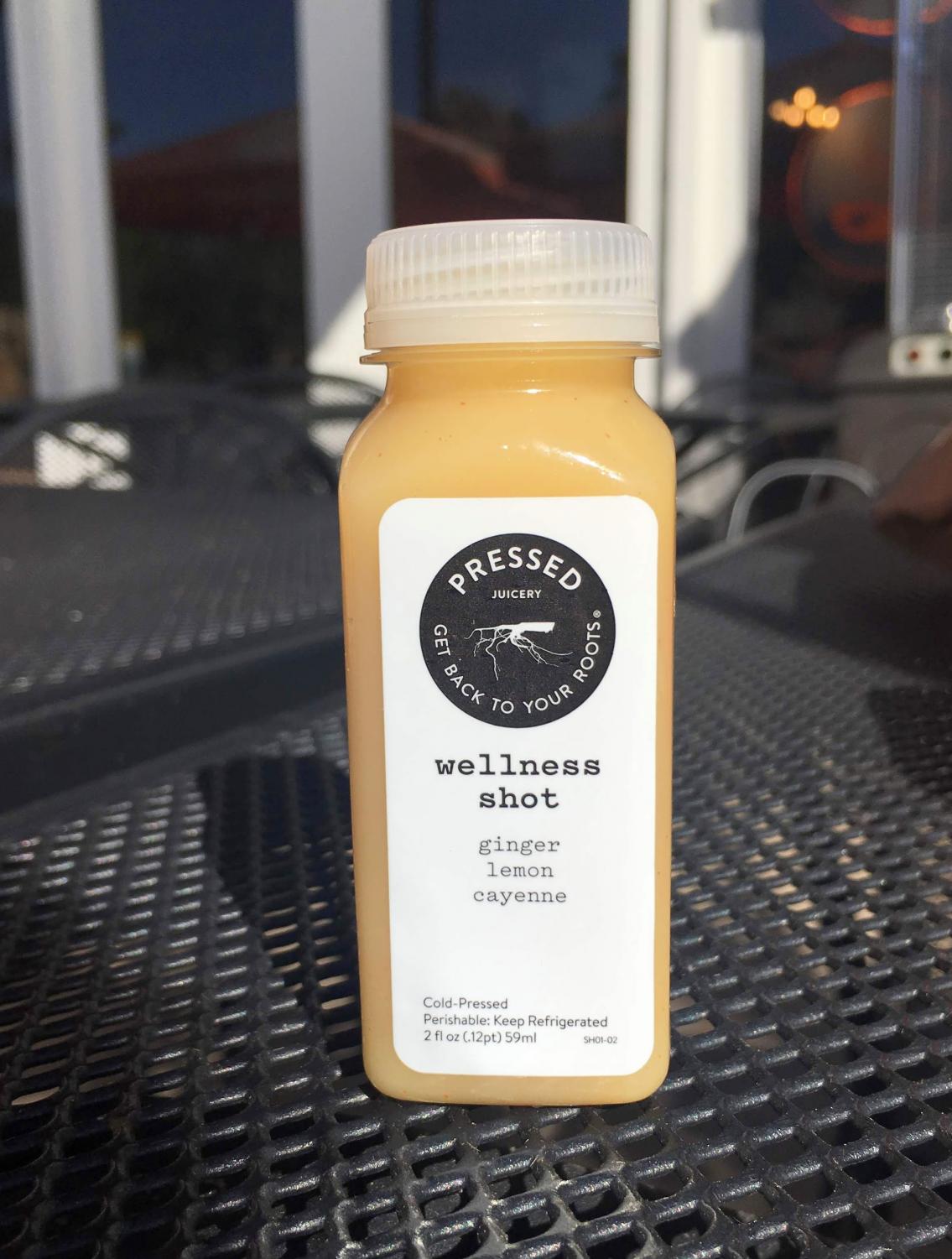 This 2 fl oz bottle of fire and utter pain packs quite the punch. Consisting of only lemon, ginger and cayenne, this will surely wake you up, begging for water. Though it is intended to boost your immune system, the result is an immediate feeling of excruciating pain, with your insides up in flames. Depending on your tolerance for pain, I would give this trend a hard pass.
Pressed Juice Freeze: Strawberry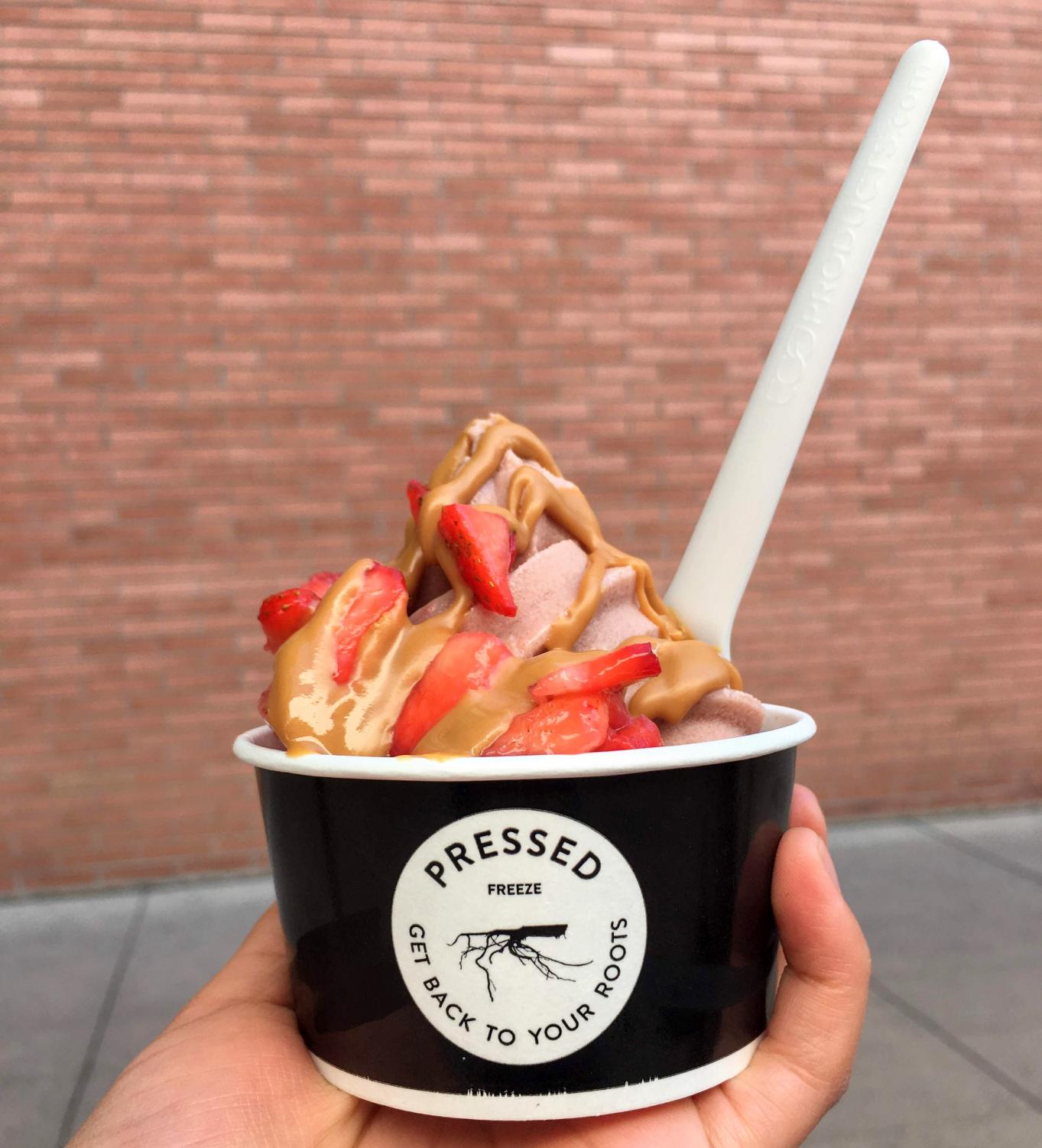 $5.50 without toppings; $6.40 with toppings
Vegans, this one's for you. At 220 calories and 26g of sugar, this icy swirl of mixed fruits, veggies, and nuts is a perfect healthier alternative to traditional frozen yogurt. The consistency is less smooth and airy, but is made up for by its surprisingly rich flavor. Despite its modest serving size for its rather hefty price, this frozen treat is worth the hype.