Murder and mayhem mix in "Chicago"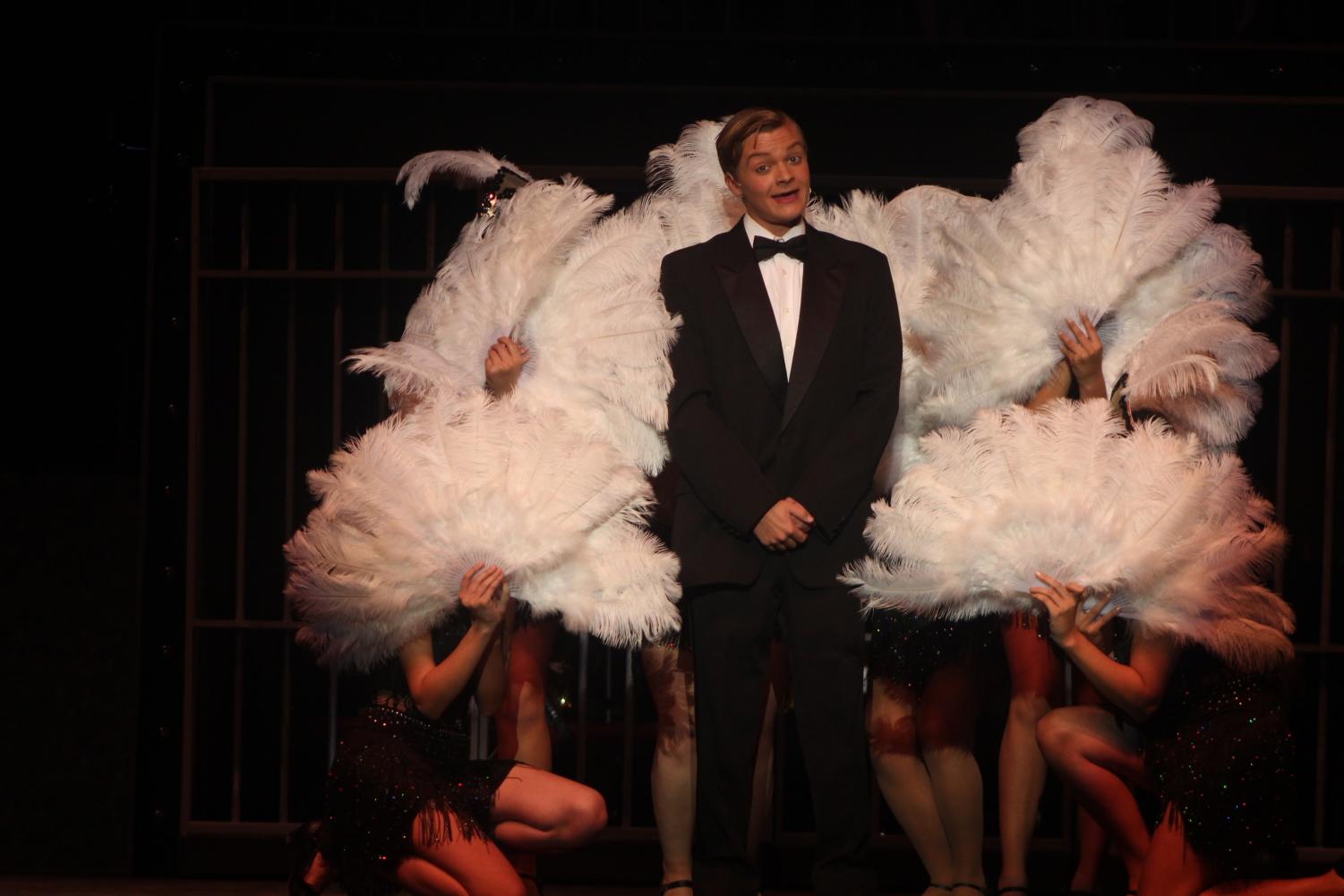 "'Chicago' is far superior to anything that Sequoia has done before," said junior Nicky Dovydaitis, who plays fast-talking lawyer Billy Flynn in this year's fall musical, "Chicago," which plays Nov. 17-19.
With a reputation that proceeds the show from its previous lives as a Broadway show and a movie, the cast and crew have been rehearsing for 17 weeks.
The show is set, as the name suggests, in Chicago and features, among other atractions, a group of murderesses who crave fame and do ridiculous things to get it.
In 17 weeks, the show has gone from a script to a satirical, vaudeville-esque murder comedy.
It all started with auditions during the second week of school. First, a day of singing auditions, followed by a day of dancing auditions, then some were given a "call back'—an extra audition for when the director wants to see how an actor will do with a specific part. Often there are more actors than parts, and the director must make difficult decisions between actors.
Once the cast list is released, rehearsals begin. The majority of the rehearsal time is split between singing and dancing rehearsals, depending on the day. Once the actors have learned the majority of the show, they transition into blocking out the actor's movements, and from there to full run throughs or individual acts of the show.
It was in this period that the pit orchestra, the musicians who sit in a small jail cell on the back of the stage and play all of the show's songs, were introduced. They rehearse on their own during the weekends so as not to interrupt the blocking of the rest of the show.
"Pit orchestra is a lot of work and a lot of dedication, but it's also a lot of fun because you get to meet new people and contribute to the show without having to sing and dance on stage," senior and pianist Violeta Evans said.
The final step in the process was tech week: long nights, full costume run throughs with the entire orchestra and, on the night before the show, a final, official dress rehearsal.
"There's a saying in theater that tech week is actually hell, because we rehearse so late," junior and actor Tyler Madsen said.
One thing that sets "Chicago" apart from many other shows is that the cast is visible for almost the entire show, acting almost as an audience for the action that is occurring on the main stage.
"There aren't a lot of people offstage," said senior and one of the Merry Murderesses Hannah Marcus. "Instead of actors, after they perform, not being on stage, in this show if you're not performing, you're sitting at a table or filling the jail cell."