New teachers quickly find love for Sequoia
Vicki Barone
Department: English
Prior School: Gilroy High School
Barone has moved around within the Bay Area for several years with her husband, two dogs, and one cat. Right now she commutes from Half Moon Bay to come teach several levels of English classes at Sequoia. Before teaching, she got her Bachelor's at CSU Monterey Bay, her teaching credentials at Fresno State, and her masters at Walden University.
"Every single person has something special to offer a community," she said. She doesn't want anyone to feel excluded or "less than" and also strongly agrees with the no phone rule at Sequoia.
Before coming to Sequoia, Barone taught at Alisal High School in Salinas and Gilroy High School. She is excited to spend her 16th year teaching here.
Atiba Williams
Department: Physical Education
Prior School: Redwood Continuation High School
Williams was born and raised in East Palo Alto and went to Menlo-Atherton High School (MA). He played on MA's basketball team, eventually going to the 1998 State Championships his senior year. You can find his name on a banner in the MA Hall of Fame.
Williams started college in Hawaii at Chaminade University with a full basketball scholarship before he transferred to San Jose State University and received a masters in science. At Notre Dame University he got his teaching credential and, soon thereafter, taught physical education and various types of math at Redwood Continuation High School. "Sequoia is a happy place to be," he said. One thing he wants his students to know, "I am nice, I want you to succeed and I want to make an impact here."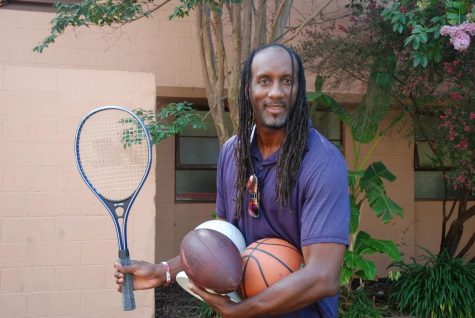 Leah Thomas
Department: Science
Previous School: San Francisco Mission School
Thomas came to the Bay Area from the East Coast to attend Stanford University. She studied Human Biology as an undergraduate and later got her masters in education. "The feeling I get walking in the hallways..it is a positive, friendly environment," she said.
She has smoothly transition into her downstairs biology classroom, and shared her admiration for the very "connected" staff.
Thomas' high school experience consisted of various kinds of art, track and field, and overachieving. Now, she likes to cook vegan meals, build electronics and play video games on her PC.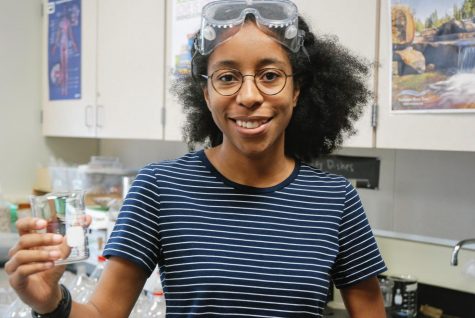 Monica Alcantar
Department: World Languages
Previous school: East Side San Jose High School
Alcantar returned to Sequoia to teach after graduating in 2004. Her schooling consisted of Canada College, Loyola Marymount University, and a masters in Spanish from the University of San Francisco. She got her teaching credential in the Stanford Teacher Education Program before returning to Sequoia.
"This is my community," she said. "It has always been my dream to come back and be a role model." She spends her free time visiting Disneyland and going to the movies with her family. Memories from high school consist of her being the quiet responsible student that every teacher dreams to have.