Scoring goals not enough to stay in soccer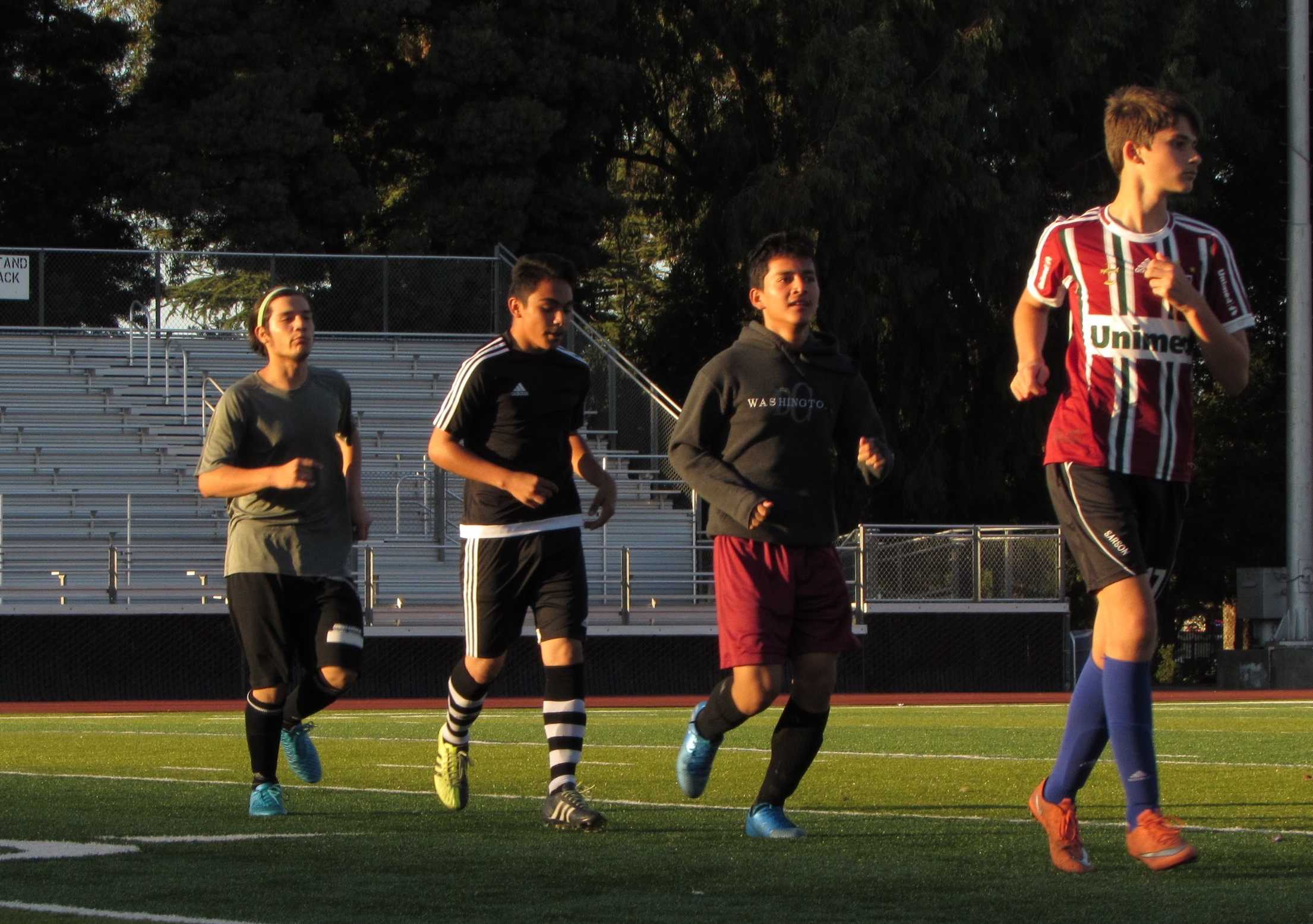 At Sequoia, there are rules set up regarding academic progress while playing sports, but how many people are aware of them? How do those affected feel about them?
According to athletic director Melissa Schmidt, five to ten Sequoia Boys Soccer players were unable to make the team this season due to their dropping grades.
When sophomore Johnny Avina went to tryouts, they told him that in order to play, he had to have completed the online courses, and needed to meet the grade requirements, which he had not done.
Other players, such as sophomore Gio Jimenez Garibay, were told that the only reason they could not play was because they were missing a few credits.
"I feel like that's not fair because I feel that, overall, I changed my grades this year, and everybody makes mistakes," Jimenez Garibay said.
According to the Eligibility & Participation Handbook, in order to participate in the season, one must have at least a 2.0 GPA and can not be more than 15 credits behind their required amount.
"I think it should be a rule, but if they give you enough time to bring up your grades [during pre-season] then you can play season," Avina said.
Although there are such restrictions, there are also some exceptions. Schmidt mentioned that for not just soccer, but for all sports at Sequoia, it is common each season that there are a few students who could not make the team because of their grades. Depending on the sport and the coach, someone who does not meet these requirements can still practice with the team.
"The eligibility rule is to determine who is eligible to compete," Schmidt said. "It doesn't say that people can't train with the team. Some teams will carry students who are academically ineligible and help them get their grades up [for the] next grading period."