Adili Skillin walks into the meeting looking sharp, dressed in a suit and purple tie ready to meet with the members of the Black Student Union (BSU). 
The BSU is a club at Sequoia that focuses on Black culture; their primary focus is African American Heritage, but they welcome all cultures. The objective of the club is to advocate for black and biracial students at Sequoia. 
Skillin has led the BSU for 13 years and knows how to make the club fun and engaging for students to celebrate their black heritage. Through his leadership, for the past two years Sequoia's BSU has gathered with other high schools to celebrate.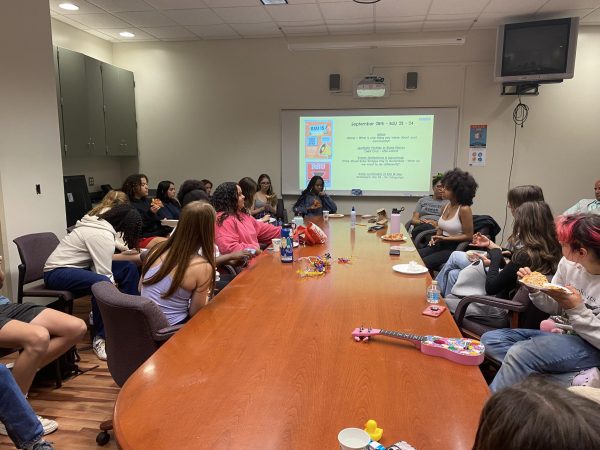 "These celebrations have centered around building community, and a major component of that was food, particularly BBQ and soul food. There are foods like chicken, ribs, mac and cheese, mashed potatoes and many other dishes," Skillin said.
In addition to planning community building activities, the 25-member club participates in thoughtful discussions in order to deepen their understanding of African American culture.
Junior and BSU member Jordan Crockett stated that his motivation for joining the BSU is to show respect for his community. 
"I believe in showing authenticity and love for my people. The BSU guided me, serving as a stepping stone in my search for who I am. There's more to this world than we know and that African Americans can be proud," Crockett said.
President of the BSU, Amra Brook, joined the BSU via Zoom during the COVID quarantine. She felt a deep connection to the club and found joy in their events, especially the poetry jam.
"I really felt like a part of the club, as if it was a family because we connected through COVID-19," Brook said.
The BSU meets every Thursday in the Tea Garden conference room and new members are welcome.