Civil Rights leader, Minnijean Brown Trickey, visits Sequoia
This Thursday, March 9, students from the Health Careers Academy (HCA), Digital Arts Academy (DAA) and English Learning Development (ELD) departments gathered to hear Minnijean Brown Trickey speak at Sequoia High School. Trickey is best known for desegregating Central High School in Little Rock, Arkansas, in 1957, as one of the historic Little Rock Nine.
Trickey detailed what her life was like in 1957 and her perception of Central High before she attended there. She explained how deep racism's roots were at that time, altering her view of white education.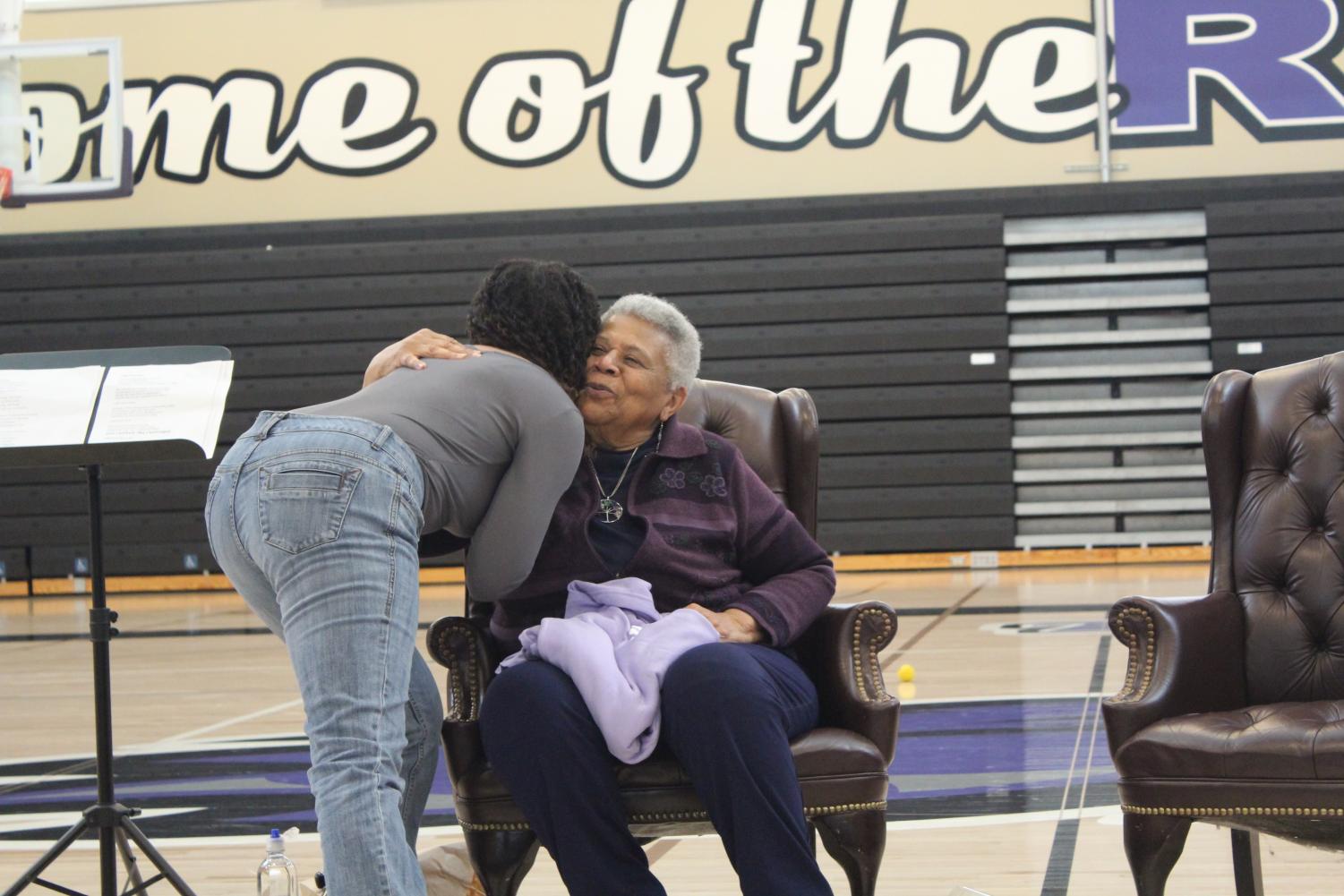 "Social stories [taught us] that black kids are inferior to white kids, so I thought I'm going into a place where they're all doing rocket science. They weren't," Trickey said.
While attending Central and facing relentless bullying and violence every day, Trickey remained "tall, beautiful and proud" in the halls, growing in herself and breaking down the internalized racism that she faced.
"I learned really quickly that all the things that I've been told about whether I could be as smart as they were, just went away. [The idea of] them being superior to me went away," Trickey said.
As well as speaking of her experiences, Trickey connected her story to bullying and the importance of standing up for others, even when it might be difficult. Especially as Sequoia faces an influx of fights on campus, Trickey emphasizes that becoming a "silent witness" to injustice is dangerous territory.
"If you don't say anything, you're supporting the bullies, whether you mean to or not. […] When you dissolve into [being a] silent witness, you have no voice at all. You have disappeared," Trickey said.
Throughout her speech, Trickey gave testimony to how "children can make presidents act" and that youth have the power to enact change.
Concluding her visit in song, Sequoia HCA students carried tunes written by the Sequoia teacher, William Ashley Gray, that honor Trickey and other Civil Rights leaders.
Trickey finished by sharing the importance of community and carrying out active conversations to combat hatred. To begin this initiative, students present at her visit had the opportunity to give back to the Civil Rights leader by saying a positive attribute she carries and sharing a hug with her.
"You have to join each other to make your society do the right thing," Trickey said.