What women want: A guide to reducing the subtle sexism in society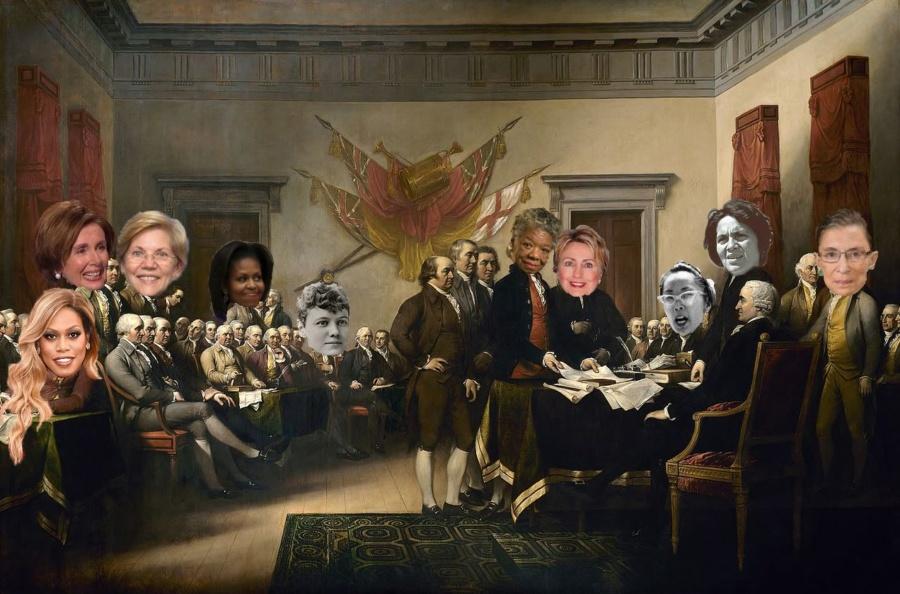 Harriet Tubman is the new face of the $20 bill, which will be entered into rotation by 2020—an announcement more overdue than your library books.
Tubman was a former slave, abolitionist and conductor on the Underground Railroad. In April, the United States Treasury announced that Tubman is being added to the front of the bill and booting Andrew Jackson—the slave-owning 7th president who created the Indian Removal Act, which displaced thousands of Native-American tribes—to the back.
America has come a long way since the era of housewives, but it's taken us more than 150 years to put women on money. Here are nine more ways the United States can improve on gender equality.
Women should be added to the Constitution
"All men are created equal…" except for women and people of color. Our country was founded on the marginalization of women, so it's high time that they be recognized on paper in the founding documents.
Women should be paid equally
In the state of California, women make a median of 84 percent of what men make in a year. That's like going to a Beyoncé concert where all the women have to leave before the last 20 percent of the show, and the encore of Single Ladies.
Women should be in the Oval Office
There have been 44 male presidents, it's time for either a female president or one with a female running mate. It's time for D.C. to end the testosterone fest.
Women should be paid like professional athletes
The United States women's national soccer team (USWNT) drew the largest television audience for soccer in American history during the 2015 World Cup final. Yet, they earn 37 cents to every dollar that a player of the US Men's National Soccer Team per win. The USWNT have won three world cups in the last 25 years. The mens team has never placed higher than third, and the last time that happened was 1930.
Women should be getting serious media coverage
My life is the same as it was before listening to E! News describe Kim Kardashian's post-gym bod. Kim Kardashian is a strong activist for recognition of the Armenian Genocide, which killed over 1.5 million people, but is still not recognized by the UN. It's time to start reporting on women's accomplishments, not showing a picture of them before and after juice cleanses.
Women should be asked real questions
Imagine you just won the Nobel Prize, and the first question the talk show host asks you is how your love life has affected your accomplishments. And then imagine getting asked that same question in every single interview that follows. If you really want to learn a woman's keys to success then #askhermore.
Women should be given equal sports coverage
Unless it's the Olympics, where people will watch anything from pommel horse to speedwalking, coverage of womens sports is incredibly hard to find. Some tips for finding a womens sporting event:
Unless it's 10 a.m or 2 a.m., don't look on any major sports network.
Remember, you probably won't find anything live, so try not to go online and spoil it beforehand.
Women should be held to the same attire standards
What does anyone get out of expecting a woman to wear high heels to work? If Mark Zuckerburg can wear a hoodie in the office, than a woman can be just as successful in sweatpants as she can in a a skirt. Let her wear whatever she wants.
Women should be recognized for their artistic achievements
In 2010, Kathryn Bigelow became the first woman in Oscar history to win best director for her movie The Hurt Locker. In 87 years only four women have been nominated for best director. When judging a piece of work, remove all the names and gender biases.
Leave a Comment