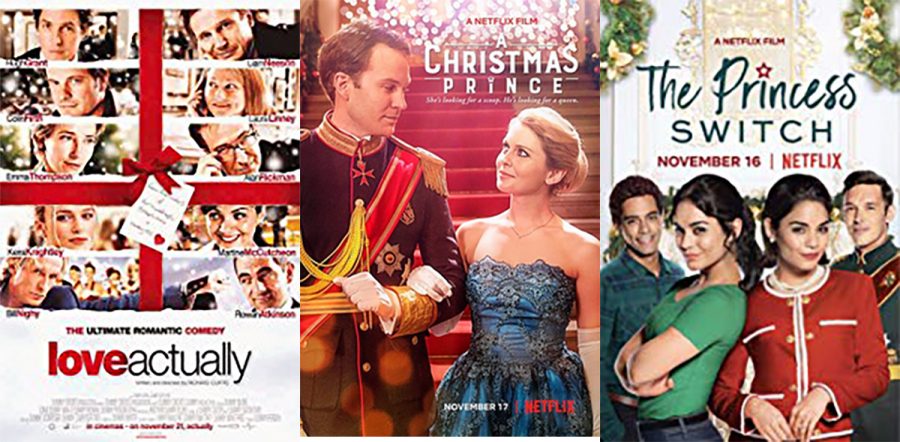 What to watch
To all the Netflix subscribers in the world the holidays mean one thing, cheesy Christmas movies. From The Christmas Candle to A Christmas Star there are 43 movies on Netflix dubbed under the genre 'Christmas.' Instead of sitting through the same plot 20 times over, we have selected the top three films that will surely fill up your Christmas cup.
The Classic: Love Actually (2003)
Our rating:⭐
⭐
⭐
⭐
⭐
A Hugh Grant rom-com that features all the likes of British royalty: Emma Thompson, Colin Firth, Alan Rickman, Liam Neeson and Mr. Bean. This feel-good ensemble piece follows the lives of several Brits navigating romance, family, loss and friendship in the spirit of the holidays.
Watch if: You love British accents and/or Dame Emma Thompson
Universal Pictures
The Breakout Star: A Christmas Prince (2017)
Our rating: 
⭐
⭐
⭐
In the tumultuous year that was 2017, A Christmas Prince, a predictable and cliché mutt of The Prince and Me and Princess Diaries 2, became a hit sensation after Netflix publicly called out superfans of the film. While this movie carries an unrealistic timeline, stolen troupes and a misrepresentation of the journalistic profession, Prince Richard is a looker and it'll leave you feeling surprisingly sweet by the end.  Netflix is releasing a sequel: A Christmas Prince: The Royal Wedding on Nov. 30, but we'll leave that choice up to you.
Watch if: You can get past the fact the fictional country is called Aldovia
MPCA
The Newbie: The Princess Switch
Our rating: 
⭐
⭐
⭐
⭐
Vanessa Hudgens takes on a double-role in Netflix's newest release. At first glance, a remake of the Selena Gomez teen-com Monte Carlo and the classic Parent Trap. Confession: Procrastinators always procrastinate and we have not seen this yet, but initial reviews are positive and Hudgens carries the role with grace and poise. Alas, a predictable outcome is evident, but if you've made it this far, might as well stick it through.
Watch if: You have accepted the fact Zack and Gabriella are living normal, private lives somewhere between Cal and Stanford
Netflix
For those who don't enjoy Christmas movies 😡: Bah Humbag!