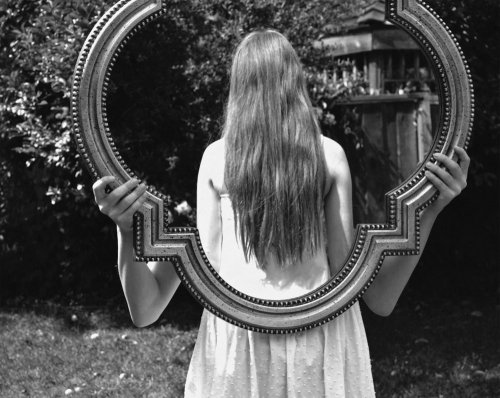 A single click of the camera landed her with $2000, a brand new Nikon DSLR camera and the title of one of two high school students out of 17,000 to win the Photographer's Forum 35th annual Best of High School Photography contest.
In the moment, however, junior Kate Heller was thinking only of getting the best possible photo for her Photography 2 assignment.
Her photo is black and white and shows her sister holding a mirror while the other sister stands in the mirror frame with her back turned.
"The photograph is very special to me because my sisters got to be a part of it," Heller said. "This picture really makes people think and question if there is a story behind it."
Heller has been interested in photography for two years since she signed up for the Photography class at Sequoia. She often photographs nature and optical illusions as a way to relax.
Photography teacher Kate Sheehan required all Photography 2 students to enter the contest and encouraged Photography 1 students to do the same.
"I didn't believe it at all because there are so many people that entered," Heller said.
Her photo will be published in the November 2015 issue of the Photographers Forum magazine as well as in the "Best of College and High School Photography" book and the Nikon Hall of Fame.
"With photography, you have a chance to express yourself," Heller said. "The same picture can be interpreted many different ways by many different people."