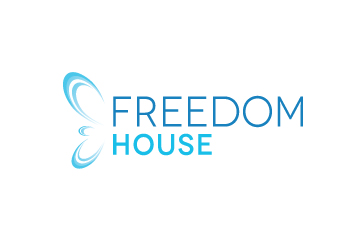 Would you believe me if I told you that there is more slavery taking place today than ever before? Most people wouldn't. Many think that slavery has been abolished in this country, but each year around 17,500 people are trafficked into the U.S. and forced into, most commonly, labor and sex trafficking, which is slavery. The Bay Area is a major hub for human trafficking given it is a major US city with an International Airport and major shipping seaport. Many people are not aware that this is a major issue all over the world. More importantly, people need to realize this is a major issue happening in our communities. 
The good news is that local law enforcement, the court system, the FBI and others in our community are well aware of the problem, and working to uncover human trafficking operations here, in order to bring criminals to justice and prosecute them. Jaida Im, founder of Freedom House, is an example of someone in the bay area who has dedicated her life to fighting for survivors and providing for their needs after they have been rescued. Very often, once human trafficking is disrupted, the survivors are left on their own. The county and state do not have services for these individuals who are freed from captivity, in order to help them recover and rebuild their lives. When survivors are rescued from human trafficking they are usually put in short term, temporary shelters and they are given very little support. They either never heal from the experience, or they fall back into trafficking, given their limited options. Luckily, there are efforts of individuals in the community to create a path to real freedom, like Jaida Im. 
Im has spent the last 11 years of her life creating a safe environment for local survivors. She founded Freedom House, a place for survivors to go and rebuild their lives while receiving basic needs, such as long-term shelter, medical care, legal services, life skills, and job opportunities. Freedom House is a home for survivors, which provides a safe environment for them to heal and rebuild themselves and their lives with the love and compassion of supportive volunteers and staff. Once Im saw the need in her community, she knew she needed to provide for survivors, and put her undivided attention and energy into the fight against human trafficking.
 "[I felt] we could make better changes in [our community]… we could really make an impact on these women… we could give them hope," Im said.
Im founded this organization with the realization that there were no resources for these Bay Area survivors, and felt that God was calling her to action to help women in need. She dealt with chronic migraines and depression for many years and struggled to work as a result of the constant pain. It was not until she came to a church and went through divine healing appointments with her pastors that she felt healed and pain-free. 
"When I received that deliverance, I just felt like I was given a second chance at life. And I wanted to really live my life for a bigger cause," Im said. 
Im recounted many success stories from Freedom House, a few of which are profiled below. She is a leader in our community and a fighter against injustices. We can all learn something from Im. She shares that it is crucial to resist and fight against the things we know are wrong. 
"If everybody would really hear and see what's happening in their own neighborhood, being more aware and then doing something about it, I think we could make great change," Im said.
It is also important to be aware of this issue in our community. If you feel like you are in a situation of or are witnessing a case of human trafficking, you should call law enforcemen or national hotlines for human trafficking. 
"You don't want to do it yourself because they could be dangerous because the trafficker could be near that individual or the girl," Im said. "So, the first thing to do is to call the local police and say, 'Hey, I think I'm looking at an official suspicious activity going on. And I don't feel comfortable and I feel like this person is in danger,'"  Im said.
Students at Sequoia have many options for ourselves and our friends if there are situations of concern, or we have concerns for ourselves. Students can reach out to school counselors, talk to and confide in any staff or administrators you feel comfortable with, or speak directly to law enforcement like Im recommended. 
Surprisingly, human trafficking is a growing issue everywhere, and it is important we are all aware of what is happening. Im's compassion and love for these survivors has made a difference in their lives and is bettering the lives of others. We can be inspired to do the same. If people can come together in a community to help each other, then there is hope for a better future, a future without injustice and without hate, but we must be empathetic and take a stand for the rights of others. 
Here are some of the stories from survivors:
Survivor Story #1 
This survivor, who can't be named for safety reasons, was rescued from trafficking in the Bay Area a couple years ago. She was trafficked into the system when she was 16 years old. She was taken into a "brothel" or sex trafficking ring, run by older women who would sell young girls bodies for sex. So, she would be forced to give her body to many different men. She was in this sex trafficking system for a couple years, and finally tried escaping, and ran away. Luckily, she was rescued by law enforcement, and started working with the FBI agents. The FBI took her to Freedom House, where she then lived for a year and a half and did very well in her recovery. It was obviously very challenging because of all of the trauma and fear she went through, but she worked with Freedom House staff to recover and heal. She also worked with FBI agents to find the traffickers and get them arrested. It took her awhile for recovery, but she believed in herself and built back up her self esteem and self dignity which is often stripped away from these young girls. After her recovery, Freedom House was able to relocate her to a different state, and they worked with the FBI to get her a new identity. She is now doing well and is constant contact with Freedom House. 
Survivor Story #2 
This survivor was 18 years old when rescued, and was the victim of, in trafficking terms, a "Romeo pimp". What this means is a guy who sees a vulnerable girl, and gives her false claims like "he loves her", "she's so amazing", "I will protect you", and "I can get you this and this…". This survivor was suckered into this man's lies, promising her his love and gifts. She ended up following him and living in a motel together. After he gave her gifts and food, and other things, he told her he wanted to marry her. But then he also told her that they are running out of money and she needed to sell her body and go into prostitution to make money for them. And she did that just because she wanted to be with him and believed his false promises.This survivor began to get sick while this was happening to her, not just physically, but mentally, so she decided to run away. She ran away a couple times, but he ended up finding her and beating her. The fifth time she tried to run away, she ended up at the Santa Clara Kaiser hospital. One of the doctors there had the Freedom House number and recognized the signs from the girl that she was being trafficked and called the Freedom House. She was very beaten up when the Freedom House came to see her and the doctors said she had come in before throwing up and having nervous breakdowns from her PTSD. The Freedom House volunteers then asked her if she wanted to come to the safe house and she said yes. But her trafficker was trying to reach out to her and tried tracking her down. She struggled in the Freedom house, and eventually called her trafficker back and got back with him. But after a few weeks she ran away from him again and came back to Freedom House. She told them that she had to come back because she realized that that was not real love he was giving her, and that someone who loves you doesn't do what he did. And she felt a real love from the Freedom House, love from the staff and volunteers, and it was a safe place for her and she had the freedom she deserved.
Survivor Story #3
This survivor was a victim of labor trafficking. This woman was trafficked into the U.S., specifically here in the bay area, from the Philippines. She was promised a job and pay when she came to the U.S. but was trafficked into unpaid, forced labor. She was kept in a garage/shed in the back of someone's house, for ten years. She didn't know english and was forced to work 24/7, taking care of children and working as a maid in houses. The men controlling her were even from the same country as her, but they took all her identity away and forced her to work. One day she was walking in the street and one good samaritan became friends with her, and started figuring out the way this woman was living. Luckily, the good samaritan figured out the signs that something was not right, and called law enforcement, so Freedom House was able to step in and rescue her. She stayed with Freedom House for three years and did very well with her recovery, and she even learned how to speak English. Freedom House was able to get her a visa but it took a long time. In the U.S. if you are trafficked in, you can receive a T visa, which allows you to stay in the U.S. for three years if that is your choice, and then after you can receive a green card, so you can permanently stay in the U.S. She was able to receive her green card and now has a full time job, and is doing well.